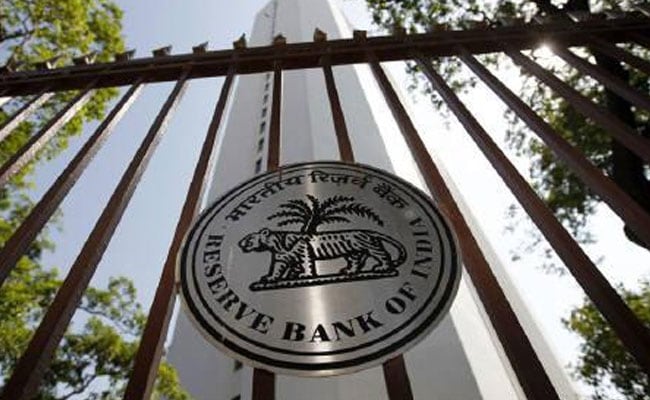 Mumbai:
Prepaid payment instruments (PPIs) cannot be loaded with more than Rs 50,000 per month and the issuers cannot pay interest on the PPI balances, the Reserve Bank said today.
PPIs are substitute of paper currency or cash that prepaid payments industry issues in the form of paper coupons, mobile wallets or electronic formats.
"All entities approved/authorised to issue PPIs by RBI are permitted to issue re-loadable or non-reloadable PPIs depending upon the permissible type.
"Cash loading to PPIs shall be limited to Rs 50,000/- per month subject to overall limit of the PPI," the RBI said in its latest set of directions on 'Issuance and Operation of Prepaid Payment Instruments'.
The Reserve Bank has asked the PPI issuers to ensure that no interest is paid on the PPI balances.
PPIs that can be issued as cards, wallets or any such form can be loaded or reloaded by cash, by debit to a bank account, by credit or by debit card among others.
These instruments are basically promoted by the RBI to make electronic payments popular, efficient and more secure.
Also, companies will no longer be allowed to issue such instruments in the paper form except for meal vouchers.
However, these vouchers will have to be replaced in electronic format after December 31, 2017, the RBI added.
For increasing the limit of PPIs to up to Rs 1 lakh, the issuers will have to do a KYC check of the instrument holder.
On facilitating users to use a set of payment instruments seamlessly with other users within the segment, the RBI said inter-operability shall be enabled in phases and PPIs in the form of wallets will become inter-operable amongst themselves through Unified Payments Interface (UPI) within six months.
"In subsequent phases, interoperability shall be enabled between wallets and bank accounts through UPI," said the RBI guidelines.
The RBI said the directions have come to effect from today and the existing PPI issuers will have to comply with these rules on or before December 31, 2017, expect for a few other cases specified.
Technology firm M1L CEO Anshuman Verma said, "Interoperability, in general, is an effective mechanism by which the overall market can be grown many-fold. In case of digital payments, interoperability will lead to growth in overall transaction base of digital payments in India.
Payments Council of India (PCI) chairman Navin Surya said the reform "would ensure that PPIs contribution to digital payments from current share of less than 10 per cent can move to 30-40 per cent in next 5 years".
(Except for the headline, this story has not been edited by NDTV staff and is published from a syndicated feed.)