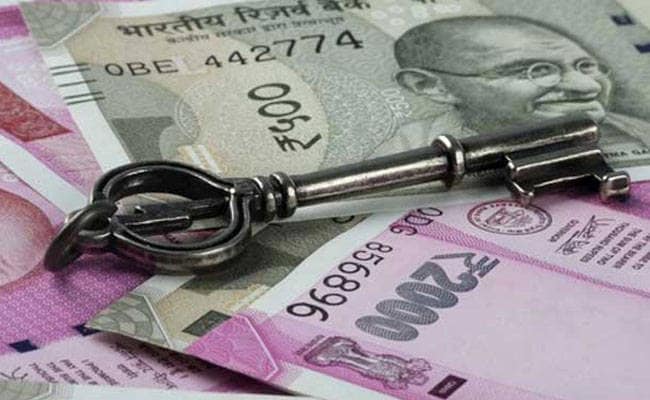 In Budget 2018, Finance Minister Arun Jatiley proposed to increase the investment limit in
Pradhan Mantri Vaya Vandana Yojana or PMVVY
to Rs 15 lakh from Rs 7.5 lakh. He also proposed to extend the Pradhan Mantri Vaya Vandana (PMVVY) scheme till March 2020. Pradhan Mantri Vaya Vandana Yojana, a scheme meant for
senior citizens
, offers a guaranteed interest rate of 8 per cent. LIC or Life Insurance Corporation operates the government's 8 per cent pension scheme for senior citizens, which is called Pradhan Mantri Vaya Vandana Yojana (PMVVY). (
Also read
:
NPS, PMVVY, PPF or Senior Citizen Savings Scheme (SCSS): Which one to invest in?
)
Pradhan Mantri Vaya Vandana Yojana (PMVVY): 5 things to know
LIC started offering the PMVVY
scheme from May 2017. The PMVVY scheme was supposed to remain open for subscription for one year. Now, with the proposed extension, it scheme will remain open till March 2020. Financial planners say PMVVY offers more avenues to senior citizens to earn a steady regular income at a time when fixed deposit interest rates are not that attractive.
PMVVY can be purchased offline as well as online through Life Insurance Corporation (LIC) of India. Currently, the maximum amount the amount a senior citizen can invest is Rs 7.5 lakh. The proposed change in Budget 2018 will double it to Rs 15 lakh.
The scheme provides an assured return of 8 per cent per annum payable monthly (equivalent to 8.30 per cent per annum) for 10 years. The pension is payable at the end of each period, during the policy term of 10 years, as per the frequency of monthly/quarterly/half-yearly/yearly mode as chosen by the pensioner at the time of purchase. Currently, in the monthly mode, an investor in the PMVVY scheme gets a monthly interest rate of Rs 5,000 if he/she invests Rs 7.5 lakh.
At the end of the policy term of 10 years, the pensioner gets back the purchase price (amount invested to earn pension) along with final pension instalment. On death of the pensioner during the policy term of 10 years, the purchase price will be paid to the beneficiary.
Currently, a loan up to 75 per cent of purchase price (amount invested to earn pension) is allowed after three policy years to meet the liquidity needs. The PMVVY scheme also allows for premature exit for treatment of any critical/terminal illness of self or spouse. On such premature exit, 98 per cent of the purchase price will be refunded.