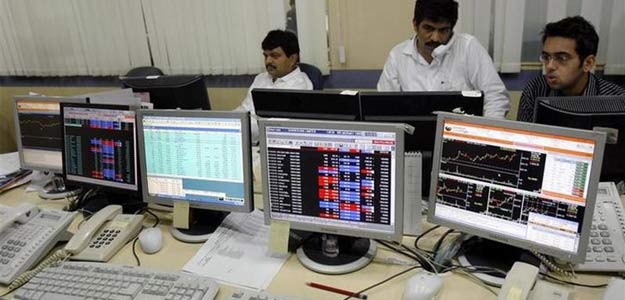 Stocks markets are back to their record-setting ways. Backed by a 5 per cent rise in the past month, the Sensex posted its best quarterly gain in nearly five years in April-June period. The Sensex rose 13.52 per cent in the quarter concluded June 30, making it the best performer in Asia-Pacific. On Wednesday, Sensex and Nifty hit new all-time highs.

Driven by the strong momentum, markets may set new highs ahead of the Budget, say analysts. Sharekhan's Devang Shah said Nifty could hit 7800-7850 in the near term after breaking from its recent consolidation range. Lancelot D'Cunha, CEO of ITI Wealth Management, says if the momentum remains strong, markets may hit new highs before budget. But the strength of the market ahead of a big event like the Budget worry some analysts who fear that gains after the budget could be muted. (Watch Video)

"Most of the valuations are factoring in whatever positives can be expected from the budget. Possibly after the budget, you may not see significant rally," Mr D'Cunha added. "I don't think there is any magic formula that can be announced in the budget that will immediately change the entire economic scenario. It will take a while before see changes happen."

Sanjeev Prasad, senior executive director and co-head, Kotak Institutional Equities, says the markets valuation is becoming pricier after the year-to-date 20 per cent rally in Nifty. "It's not as if this market has infinite legs, valuations are somewhat on the pricier side," he said. "If you look at the BSE-30 index on a free-float basis that's about almost 17 times better on the March 15 basis, 14.5 times on March 16 basis. I'm not too sure whether there's a scope for valuations expanding immediately." (Watch Video)
In the pre-budget rally, stocks expected to benefit from the budget (infra, capital goods and banking sectors) have rallied sharply and perhaps the upside in these stocks could be limited, said Lancelot D'Cunha, CEO of ITI Wealth. "I think they have seen significant rally and captured most of the expectations."


Mr D'Cunha advises investors to buy these stocks on declines "if there is any kind of negative reaction from the budget".
A lot of investors are underinvested in stocks and if economy improves a lot of investors would come in, adds Mr D'Cunha, who remains bullish on the long-term prospects of the stock market.