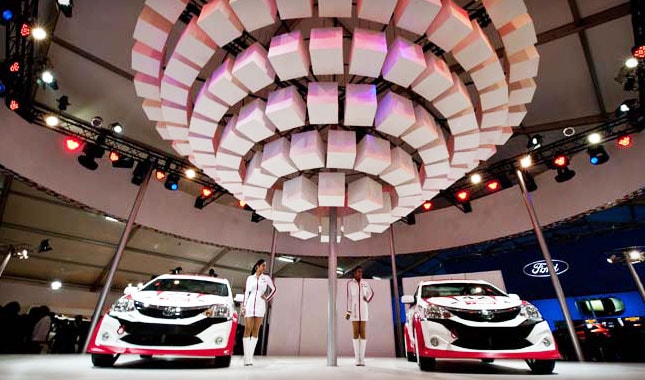 Highlights
While most analysts expect the market to remain weak at least in the short term, Ramesh S. Damani, member, BSE, feels that the market may rally 8-10 per cent from the current levels
New York:
NRI billionaire and ArcelorMittal chief Lakshmi Mittal on Wednesday once again criticised the policy decision-making in India, saying that changing political dynamics have made it slow.

"There has been a slowdown in some of the processes in India. Everyone understands the political dynamics developing in the country has slowed down the decision-making process and some of the approvals in the country," he said in a conference call while announcing ArcelorMittal's second quarter results.

He, however, clarified that he is not critical of India but the slow decision making process in the country that is hurting sentiment.

"I have not been critical of India. What I have stated is the situation that things have clearly slowed down, influenced by the global economic crisis as well as some of the internal issues of the country," he said.

Last month, too, steel magnate Mittal had said that country is potentially condemning millions to remain in poverty by not helping industrialisation and there are understandable challenges in India relating to land acquisition and raw materials, which need to be overcome swiftly.

Mittal's comments had at the time evoked a sharp reaction from Steel Minister Beni Prasad Verma, who alleged that ArcelorMittal has never constructed a new plant and is in the business of buying sick units.

Mittal's firm has not been able to implement projects worth an estimated $30 billion in India despite announcing its first project almost six years back.

ArcelorMittal's India investment plans include setting up of a 12 million tonne per annum (MTPA) steel plant each in Jharkhand and Odisha and a smaller 6 MTPA plant in Karnataka.

A few days earlier, the country's largest engineering and construction firm Larsen and Toubro (L&T) had also criticized the government for delayed policy measures and slowdown in industrial production.

Infosys chairman emeritus NR Narayana Murthy and Wipro chairman Azim Premji are some of the other industry leaders who have slammed the slowdown in economic policy measures. However, Premji and Tata group chairman Ratan Tata have over the past few days made it clear that Prime Minister Manmohan Singh should not be criticised for everything that is dysfunctional in the government.
"Let's give the Prime Minister a fair chance," Premji said on July 24.

The Manmohan Singh-led UPA-II government had been facing flak from different quarters including domestic industry and trade leaders for policy inaction. Rating agencies have cautioned against the lack of reforms, with Standard and Poor's warning that India could be downgraded as growth slows and the economic growth outlook continues to be bleak.

HDFC Chairman Deepak Parekh had earlier raised concerns over the slow pace of economic reforms and lack of required policy measures, while Singapore Prime Minister Lee Hsien Loong, who was in New Delhi recently, has termed India's business environment as "complicated".