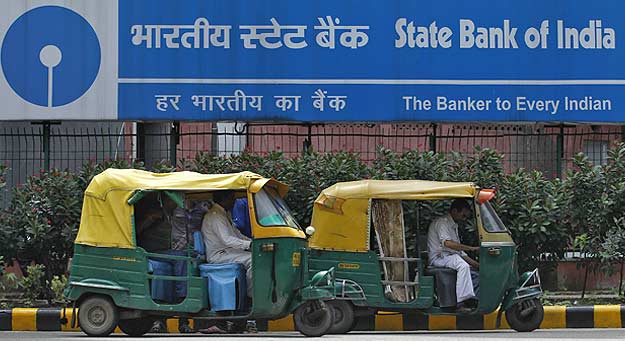 Mumbai: State Bank of India (SBI), the country's largest lender, said it has written to the Reserve Bank (RBI) to increase the daily cash withdrawal limit from merchant outlets having point-of-sale (POS) machines to Rs 5,000.

Point-of-sale terminals help in carrying out cashless transactions at merchant outlets by swiping credit/ debit cards on the POS machine.

Under this cash withdrawal facility, a customer can walk into a merchant establishment and withdraw cash using his secret PIN as is done at an ATM. This facility is also aimed at reducing the cash management hassles for merchants, who may not be able to go to a bank for depositing their collections. Banks charge a fee for the cash withdrawal at POS terminals, a part of which is paid to the merchant outlets. The facility is available irrespective of whether the card holder makes a purchase or not.

In 2009, the RBI had permitted cash withdrawals at point-of-sale terminals through debit cards as a step towards enhancing the customer convenience in using the plastic money. Last year, the RBI had allowed cash withdrawals through prepaid cards, including gift cards.

"We have requested the Reserve Bank of India (SBI) to increase this limit from Rs 1,000 to Rs 5,000. It is under their consideration," said SBI deputy managing director (corporate strategy and new businesses) S K Mishra.


The average ticket size for an ATM transaction is Rs 3,654 so majority of transactions would be covered through cash out at such micro-ATMs if the limit is raised, he added.
Mr Mishra also said SBI is that half of its 1.60 lakh POS machines have this money-withdrawal facility.
Mr Mishra said the bank is targeting to take the number of POS machines to 2.50 lakh by the FY15-end. At present, total number of POS machines in India stands at 11 lakh, RBI Deputy Governor H R Khan said.