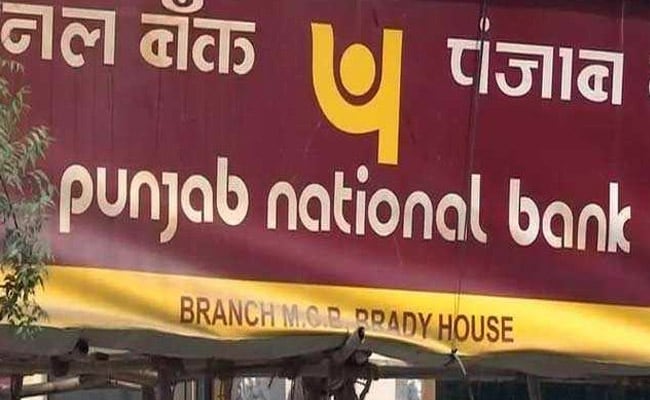 When the banking sector is busy counting its losses in one of the most gigantic banking frauds, the law enforcement agencies, CBI and ED, have raided properties linked to diamantaire Nirav Modi and Mehul Choksi's Gitanjali Jewels. The CBI has already arrested three persons, including the 2 PNB staffers, who have been sent to the judicial custody till March 3. The ED raided dozens of Nirav Modi's premises and seized diamonds, gold and jewellery worth Rs 5,670 crore. The banks that are likely to be affected include UCO Bank and State Bank of India (SBI), while Axis Bank says that it has already sold its exposure to Nirav Modi and his firms.
Ten Most Important Developments In Rs 11,300 Crore Worth PNB Fraud
What Nirav Modi, His Lawyer Say: "There is nothing, there is nothing in it," Vijay Aggarwal, a lawyer representing Nirav Modi said, referring to a police complaint filed by the Punjab National bank. Aggarwal denies charges that the two guilty officials issued credit letters without making entries in the system. "Everything is documented," Aggarwal said of Modi's dealings with PNB, adding that the bank had regularly levied fees on its dealings with the jeweller's firms. "They're covering themselves up," Aggarwal said referring to the PNB complaint. "They want to avoid liability ... that is why they are cooking up this story." Rating agency Fitch placed the bank on negative watch. Later, Moody's also placed PNB's ratings under review for a downgrade. "PNB's capital position would deteriorate markedly, and fall below minimum regulatory requirements, if the bank is required to provide for the entire (fraud) exposure," Moody's said in a note on Tuesday.
Mr Modi also said that he pegged the money his companies owe to the bank at under Rs 5,000 crore and not Rs 11,300 crore, as the bank claims. "The erroneously cited liability resulted in a media frenzy which led to immediate search and seizure of operations, and which in turn resulted in Firestar International and Firestar Diamond International effectively ceasing to be going-concerns," he wrote in the letter.

Government Blames PNB Management: Finance Minister Arun Jaitley on Tuesday appeared to blame the management and auditors of PNB for the Rs. 11,300 crore-Nirav Modi fraud. Mr Jaitley said that when bank managements get the authority to take decisions, they are expected to utilise it effectively. The question for the bank management was if they were found lacking. "On the face of it, it seems they were," Mr Jaitley said.

RBI Steps Up The Heat: On Tuesday evening, RBI constituted an expert panel under the chairmanship of Y H Malegam, a former member of the Central Board of Directors of RBI, to look into the reasons for high divergence observed in asset classification and provisioning by banks vis-à-vis the RBI's supervisory assessment and the steps needed to prevent it. The committee will also look into the factors leading to increasing incidents of frauds in banks and the measures (including IT interventions) needed to curb and prevent it; and the role and effectiveness of various types of audits conducted in banks in mitigating the incidence of such divergence and frauds, said RBI in an official release.

What PNB Fraud Is All About: On January 29, a PNB official from Mumbai filed a criminal complaint with Central Bureau of Investigation (CBI) against 3 companies, Solar Exports, Stellar Diamonds and Diamond R US, and four people, including diamantaire Nirav Modi and Mehul Choksi, the managing director of Gitanjali Gems, saying they had defrauded the bank and caused a loss of Rs 280 crore ($43.8 million). The bank alleged two junior employees at the Mumbai branch had helped the companies and people managing them get "letters of undertaking" (LoUs) from it without having a sanctioned credit limit or maintaining funds "on margin". The LOUs were used to obtain short-term credit from overseas branches of other Indian banks, PNB said. Based on the complaint, the Central Bureau of Investigation (CBI) registered a preliminary case against the companies and the people named on January 31 and PNB said a detailed probe was underway. On February 14, PNB said that it had discovered fraudulent and unauthorised transactions totaling Rs 11,300 crore at the Mumbai branch. Investigators have said the latest disclosure was related to the earlier case filed.

Enforcement Directorate, CBI Raids: Both authorities (CBI and ED) have conducted dozens of raids since PNB disclosed the fraud, targeting PNB, Modi and Choksi, with the Enforcement Directorate now having seized diamonds, gold and jewellery worth Rs 5,670 crore. On Sunday, the ED conducted fresh searches at over 45 more locations in 15 cities across India, an official said. After Arresting Two Officials: The Central Bureau of Investigation (CBI) detained two employees of Punjab National Bank. Gokulnath Shetty and Manoj Kharat are suspected of steering fraudulent loans to companies linked to billionaire jeweller Nirav Modi and entities tied to jewellery retailer Gitanjali, which is led by Modi's uncle, Mehul Choksi. CBI also arrested a third person, Hemant Bhat, whom a source described as the "authorised signatory" of the companies tied to Modi. Enforcement Directorate is investigating more than 100 "shell companies" that are suspected to be involved in the Punjab National Bank's near $1.8 billion fraud, a government source said on Tuesday. The companies were allegedly used by Indian jewellers Nirav Modi and Gitanjali Gems' Mehul Choksi to route funds.

Supreme Court Agrees To Hear Petition On SIT: The Supreme Court today agreed to hear on Friday (February 23) a plea seeking an SIT probe and other reliefs in the over Rs. 11,000 crore PNB fraud. The PIL, filed by petitioner Vineet Dhanda, through advocate JP Dhanda, has sought setting up of a special investigation team (SIT) to probe the banking fraud, allegedly involving billionaire jewellers Nirav Modi and Mehul Choksi. A court on Saturday (February 17) ordered three people arrested by the federal police on suspicion of involvement in a $1.77 billion fraud at state-run Punjab National Bank to remain under police custody until March 3.

CBI Raids on Gitanjali: Raids were also carried out on Friday by the Central Bureau of Investigation (CBI) on the offices of jewellery retailer Gitanjali, whose chief executive has been accused along with Modi of colluding with PNB employees to fraudulently obtain advances for payments to overseas suppliers. Two key executives of Gitanjali Gems announced their resignations on Monday. The company's CFO Chandrakant Karkare and compliance officer Pankhuri Warange resigned on Monday. The latter stated that her conscience doesn't allow her to continue in her role.

What PNB Says: PNB shares have fallen Punjab National Bank officials had met representatives of Nirav Modi and Gitanjali Group to impress upon them to pay outstanding amounts, the bank said in a clarification to the stock exchanges. "A series of meetings were held with representatives of Nirav Modi group and Gitanjali Group at Delhi & Mumbai to impress upon them to pay the amount. They were also directed to provide all necessary documents as per law to ensure that the imports are bonafide trade transactions," the PNB statement said in the clarification dated February 15 to the exchanges accessed on Saturday. "The amount is big. But we will have the capacities to bring it back to normalcy, maybe within six months," PNB CEO Sunil Mehta said.

What SBI Says: The State Bank of India does not have any direct exposure to high profile fraud-accused jeweller Nirav Modi, but the public sector bank does have an "exposure" to the tune of $212 million by way of a Letter of Undertaking issued by the Punjab National Bank, said SBI chairman Rajnish Kumar on Friday.

What UCO Bank, Allahabad Bank Say: State-run UCO Bank on Saturday said it has an outstanding exposure of about $411.82 million in the $1.8 billion fraud detected in public sector Punjab National Bank (PNB) and that it was confident of receiving the payment. At the same time, Allahabad Bank has an exposure of around Rs 2,000 crore by way of Letter of Undertakings issued by Punjab National Bank to Nirav Modi, PTI reported on Friday.