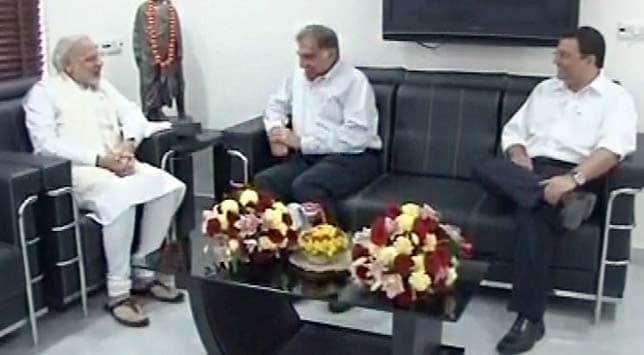 Highlights
Top bosses of the largest power firms – including Ratan Tata, Cyrus Mistry and Anil Ambani are looking to discuss crucial issues of coal and gas shortage, distribution and funding concerns that have hit the power sector. Sources say that the crucial meeti
Mumbai:
In a bid to draw attention to the power sector's woes, head honchos of power firms are planning to meet Prime Minister Manmohan Singh next week.
Top bosses of the largest power firms – including Ratan Tata, Cyrus Mistry and Anil Ambani are looking to discuss crucial issues of coal and gas shortage, distribution and funding concerns that have hit the power sector. Sources say that the crucial meeting will be held on January 18.
They are also likely to meet Energy Minister Sushil Kumar Shinde and Finance Minister Pranab Mukherjee to discuss the financial hurdles being faced by companies.
Ratan Tata, Cyrus Mistry, Anil Ambani, Sajjan Jindal, Naveen Jindal and GM Rao are some the high profile names likely to be present at the meeting. All these industry bigwigs have crores invested in mega power projects.
Coal & gas shortages have put the future of several high profile projects at stake.
Another issue to be taken up will be the pricing of coal in Indonesia.
Indonesia recently increased the prices of coal to international levels. This has resulted in projects like Tata Power's Mundra, and projects of Adani's and Reliance Power becoming unviable. This has raised big concerns from the sector.
Sources also say that the financial health of discoms will also be taken up at the meeting with the Finance Minister.
Experts say that the meeting assumes importance as the power lobby has been trying to desperately draw the government's attention to their predicament.