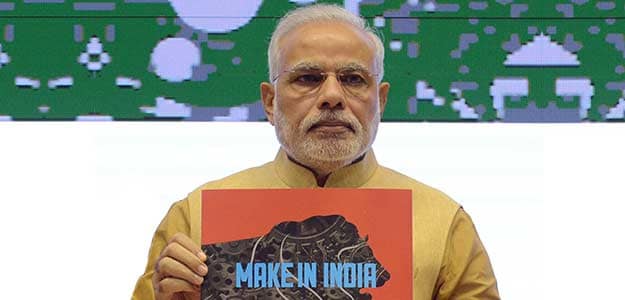 India has notched up its worst-ever ranking in the "Ease of Doing Business" index compiled by the World Bank, slipping to 142 out of 189 countries. Just last month Prime Minister Narendra Modi had said he wants India to be among the top 50 countries on the list. (Read)
The rankings are based on 10 indicators such as how easy it is to start a business and sometimes form the basis of foreign investments in a country. The World Bank has clarified that the rankings are based on data available till May 2014 and do not take into account measures taken by the new government.
India's ranking originally stood at 134 last year, but has been now adjusted to 140 by the World Bank to account for fresh data. In 2006, when the index was launched, India ranked 116th.
According to the World Bank, India scored much higher than its overall ranking (142) in protecting minority investors (rank 7) and in ensuring credit (rank 36), but lagged behind in other parameters such as granting construction permits (184) and enforcing contracts (rank 186). (Read the full story here)
Overall, India scored above its rank in ensuring electricity (137), registering property (121), trading across borders (126) and resolving insolvency (137), but ranked poorly in starting a business (158) and paying taxes (156) weighed on the composite standing.
The fall in rankings illustrates the urgent need for action in categories that involve interface with the government such as paying taxes, construction permits, etc.
Analysts say the new government has taken up the challenge seriously. In a report published last week, global brokerage Nomura said the Modi government has made "commendable progress" in improving the ease of doing business in India.
"There has been a move towards faster processes and less regulation... and the government is considering an amendment to labour laws," said Nomura's Sonal Varma.
The positive sentiment was today echoed by World Bank officials too. To a question whether India will be able to climb the rankings quickly, Augusto Lopez-Claros said, "There is no reason, why not? There are many examples of countries who through focused efforts, through intelligently designed reforms have managed to make very substantial improvement."
If India is able to improve its credentials as a business-friendly destination, it will be able to attract the much-needed foreign direct investment, which according to Deutsche Bank has averaged less than 2 per cent of GDP over the past decade.
An improvement in ease of doing business will also ensure "a better regulatory framework for development, job creation and growth," said Kaushik Basu, chief economist of the World Bank.
(With inputs from PTI)