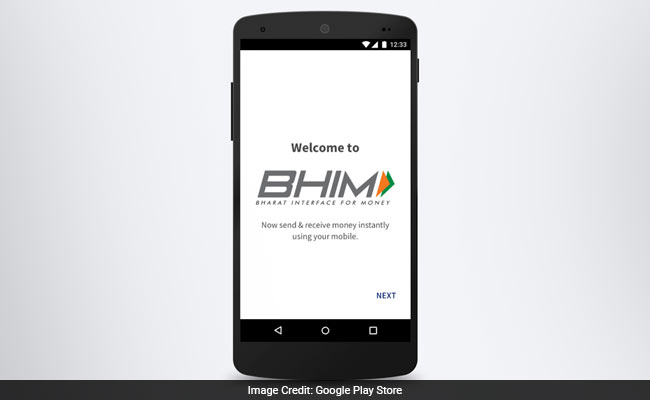 Highlights
PM Modi will on Friday launch new platform BHIM-Aadhaar
BHIM-Aadhaar is a merchant interface of BHIM App, a statement said
Those without smartphones, internet will transact digitally, it added
In a further push towards digital economy, Prime Minister Narendra Modi will on Friday launch a new platform - called BHIM-Aadhaar - for merchants to facilitate digital payments. "Any citizen without access to smartphones, internet, debit or credit cards will be able to transact digitally through the BHIM Aadhaar platform," an official statement said. He will also unveil two schemes - cash back and referral bonus - for the Bharat Interface for Money or BHIM app, an e-wallet app launched by PM Modi on December 30 last year. The prime minister will make the announcements at a function In Nagpur on the occasion of Ambedkar Jayanti - the 126th birth anniversary of Dr Bhim Rao Ambedkar, it said. BHIM-Aadhaar, the merchant interface of the BHIM App, will "enable every Indian citizen to pay digitally using their biometric data like their thumb imprint on a merchants' biometric enabled device which could be smartphone having a biometric reader".
PM Modi will also felicitate the winners of the mega draw of the government's two major incentive schemes - Lucky Grahak and Digidhan Vyapaar aimed at promoting digital transactions in the country. "These initiatives would further promote the digital movement that the country embarked upon and reinforce the vision of Baba Saheb for social empowerment of all through financial inclusion," the statement noted.
Already, 27 major banks are now on board with three lakh merchants so that they can start accepting payments using BHIM Aadhaar, it said.
Further, to ensure that the culture of digital payments permeates down to the grassroot, the statement said the prime minister will also launch two new incentive schemes for the BHIM - cashback and referral bonus schemes. Under the cashback and referral bonus schemes, incentives totalling Rs 495 crore will be given to merchants for accepting payments through BHIM and existing users for referring it to others. Both the schemes will be implemented by the National Payments Corporation of India or NPCI, it said.
"The launch of BHIM-Aadhaar app and the launch of the two schemes cash back and referral schemes by the prime minister will provide a major impetus to the digital payment revolution in India," the statement said quoting NITI Aayog CEO Amitabh Kant.
Meanwhile, since the government's move on November 8 last year to demonetise Rs 500 and Rs 1,000 notes, the number of digital payments have logged a nearly 23-fold increase. The transactions using various digital payment modes went up to 63.80 lakh with a total transaction value of Rs 2,425 crore till March this year, as against 2,80,000 transactions (Rs 101 crore) till November 2016, a NITI Aayog statement said. The number of Aadhaar-enabled payments also increased from 2.5 crore in November 2016 to over five crore in March 2017.
The BHIM App has already created a new world record by registering 1.9 crore downloads in just four months since its launch, according to the statement. Aadhaar-enabled payments have increased from 2.5 crore in November 2016 to over 5 crore in March 2017, it added.
(With inputs from PTI)