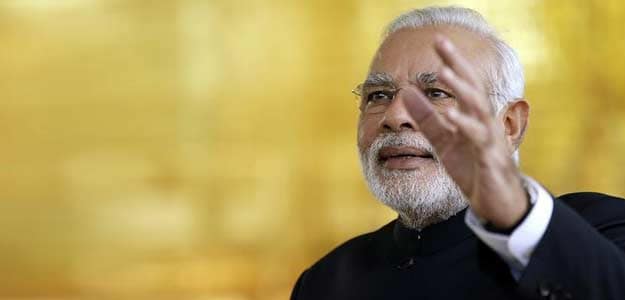 Prime Minister Narendra Modi on Thursday launched three flagship schemes of the NDA government - Pradhan Mantri Awas Yojana (PMAY), Smart Cities mission and the Atal Mission for Rejuvenation and Urban Transformation (AMRUT) urban renewal initiative.
Here's a cheat-sheet to the story:
1) The
Pradhan Mantri Awas Yojana (PMAY)
will see the government spend about Rs 3 lakh crore in the next seven years as it aims to construct 2 crore affordable houses in urban areas for slum dwellers and people from economically-weaker sections and low income groups.
2) The Rs 50,000 crore
Atal Mission for Rejuvenation and Urban Transformation (AMRUT)
initiative is aimed at infrastructure upgradation in 500 cities over 5 years.
3) The
Smart Cities mission
aims to create 100 smart cities through a Rs 48,000 crore initiative over 5 years. Pitching for a "bottom-up model" of city development, PM Modi said that a model should not be thrust from the top. "It should be bottom up. A smart city means a city which is two steps ahead of the basic necessities of a resident," he said.
4) PM Modi said currently private property developers decide a city's growth, but often roads and drainage are not built when they lead the development. The city's residents and leadership should decide how a city should grow, he said.
5) This Smart Cities initiative would ensure that the city's leadership takes charge of the development, PM Modi said. "Otherwise there remains a mismatch...our development should not create a conflict between our cities and the villages," he said.
6) Smart City aspirants will be selected through a "City Challenge Competition", intended to link financing with the ability of the cities to perform to achieve the mission's objectives.
7) Cities must qualify themselves through city-challenge criteria like sanitation, clean water, power, greenery quotient and ratio between revenue and expenditure on municipal salaries. Each selected city would get central assistance of Rs 100 crore per year for five years.
8) The three flagship schemes will cost the government a total of about Rs 4 lakh crore.
9) The budget for the three schemes were approved by the Cabinet in April.
10) The urban population in India is set to rise by more than 400 million people to touch 814 million by 2050.
(With agency inputs)