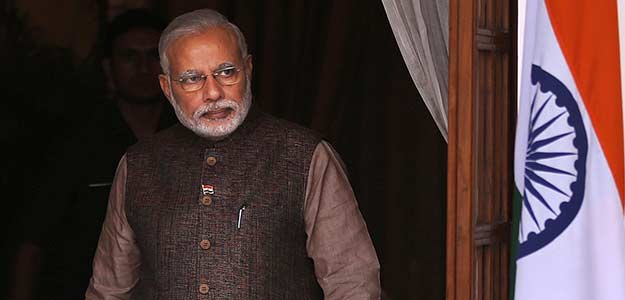 Prime Minister Narendra Modi on Thursday pitched for maximum Foreign Direct Investment in urban infrastructure and involvement of private players in this sector as he launched three ambitious programmes for provision of housing for all and development of 600 cities, 100 of them as 'smart cities'.
He said the government will protect the interests of home-buyers through a bill which is in Parliament as he asserted that private property developers should not decide how a city should grow and the decision should be taken by residents and the city leadership.
He was speaking while launching the Smart Cities Mission, Atal Mission for Rejuvenation and Urban Transformation (AMRUT) and Housing for All (Urban) schemes here.
"These initiatives mark a paradigm shift, providing a people-centric approach to create world class urban spaces," Mr Modi said.
Rapid urbanisation should be viewed as an opportunity and urban centres should be viewed as growth engines, he said, while underlining that the government will not leave the poor people to their "fate".
The 100 Smart Cities are proposed to be built through a competitive mechanism on the basis of demand from the residents and municipalities
instead of the Central government "imposing" it, the Prime Minister said.
"Selection will be made through competition. Only those who fulfill the criteria will find entry into the competition.
Final selection will be made after second exam," he said, adding once a city is selected, the Centre and the state will together work for making it a 'Smart City'.
The programme, conceived after extensive consultations, will involve use of best practices from across the world.
Giving a glimpse of a proposed smart city, he said it will have provisions like technology, energy efficiency, efficient transportation, 'walk-to-work' and cycling etc.
Under the AMRUT programme, 500 cities will be rejuvenated over five years while the 'Housing for All' scheme will involve construction of two crore affordable houses for urban poor by 2022, when the country celebrates 75th year of Independence. .