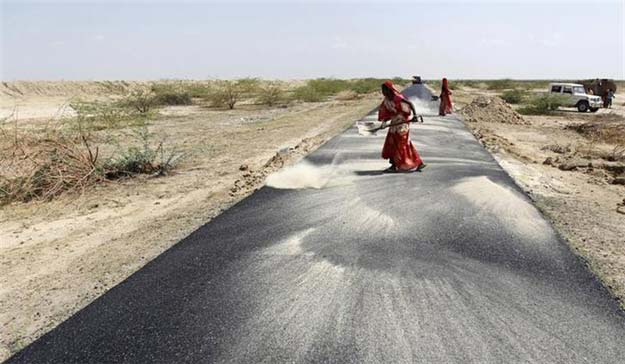 New Delhi:
The conglomerate headed by billionaire Ajay Piramal is hunting for road projects put up for sale by stressed developers, betting a change of government will stimulate growth and revive an infrastructure sector plagued with delays.
Piramal Enterprises Ltd which sells drugs and financial services has earmarked 5 thousand crore rupees ($837 million) for projects jeopardised by an economy struggling through its longest period of sub-5 percent growth since the 1980s.
New Prime Minister Narendra Modi has vowed to turn around a country where one of the world's most extensive road-building programmes over the past decade ended with at least 60 thousand crore rupees worth of projects stalled and highways half-built.
"India has never had the balance sheet needed to absorb these investments. With no third parties coming in, contractors and developers have only stretched themselves further," Parvez Umrigar, co-head of Piramal's Structured Investment Group, told Reuters in a recent interview.
"We believe there is adequate appetite (among developers) in the market presently for assets to change hands."
Piramal is branching out into roads because infrastructure is likely to be one of the more visible beneficiaries of any pro-growth government policies, and competition for assets is likely to be less than in other infrastructure sectors, Parvez said.
The company targets 16 per cent annual return from investing in road projects which it will find with State Bank of India acting as matchmaker, Parvez said.
So far, Piramal expects to buy majority stakes before March in six projects spanning the country, said Parvez, who left Gammon Infrastructure Projects Ltd last year to join Piramal.
Led by one of India's 50 richest people, Piramal has evolved from a textiles manufacturer in the mid-1980s into a group with interests in pharmaceuticals, glass, financial services and real estate.
The group's flagship unit, Piramal Enterprises, has a market value of $2 billion, according to Thomson Reuters Eikon. Its shares have risen 27 per cent this year, compared with a 23 per cent rise in the benchmark stock index.
Rising Interest
Piramal's investment would likely be welcome relief to heavily indebted developers and could free them to invest in new projects, which in turn would contribute towards recovery in both the infrastructure sector and economy.
Road projects typically involve a developer winning a contract to build an interstate four or six lane highway which they then operate for a multi-year period on a concession agreement, often charging tolls to generate revenue which they share with the government.
But many developers won road contracts by taking on significant amounts of debt and then ran into trouble by taking in too little revenue from toll collection as fewer cars used the roads than forecast.
Even so, strained public finances mean private developers are widely expected to become more involved with infrastructure. Competition for road assets is limited, but demand is rising from firms such as Piramal and private equity funds like the Macquarie SBI Infrastructure Fund.
"We are seeing an increase in interest from strategic investors and from financial investors for these sorts of assets," said Sanjay Sethi, head of infrastructure group at Kotak Investment Banking.
Roads were particularly in demand because of recent regulatory change that makes it easier for developers to exit projects, said Sethi.
"That demand could become wider as the (economic) cycle progresses."
($1 = 59.8900 rupees)
Copyright: Thomson Reuters 2014