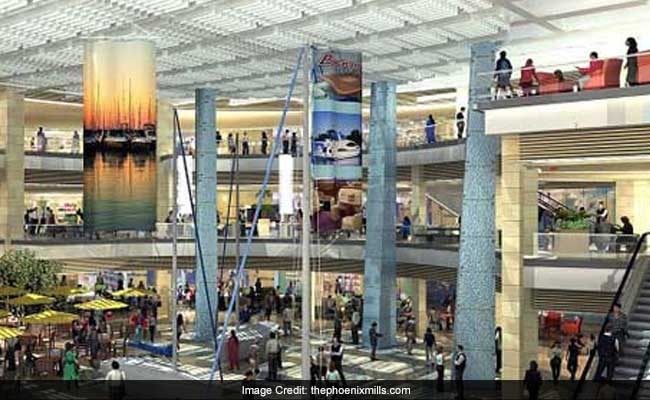 Phoenix Mills shares rallied as much as 6.7 per cent to hit an intraday high of Rs 438.85 in early trading on Thursday, a day after the company said it has partnered with the Canada Pension Plan Investment Board for retail real estate properties in India. Mumbai-based real estate company Phoenix Mills has signed a definitive agreement to develop, operate and own retail-led mixed-use real estate developments across India. In a filing to the stock exchanges post-market hours on Wednesday, Phoenix Mills said professional investment organisation Canada Pension Plan Investment Board or CPPIB will initially own 30 per cent of the platform with an equity commitment of Rs 724 crore.
"We are delighted to partner with The Phoenix Mills Limited to launch our first retail real estate venture in India where we will focus on acquiring or developing high-quality retail assets across India's top cities," said Andrea Orlandi, managing director and head of real estate investments-Europe at CPPIB.
Canada Pension Plan Investment Board and Phoenix Mills will participate in in a strategic investment platform - Island Star Mall Developers Private Limited, the joint statement added. Island Star Mall Developers, a subsidiary of Phoenix Mills, owns Phoenix MarketCity shopping mall in Bangalore.
"This is a landmark transaction for Phoenix Mills and a first-of-its-kind for India's retail real estate industry. In CPPIB, we have found a like-minded strategic partner that brings significatnt experience snad expertise in creating and managing retail assets across the globe. Jointly, we are committed to creating world-class retail assets to provide an unparalleled shopping experience to consumers," said Atul Ruia, joint MD at The Phoenix Mills.
At 1:20 pm, shares of phoenix Mills traded 1.35 per cent higher at Rs 413.90, outperforming the Nifty which was down 0.4 per cent.