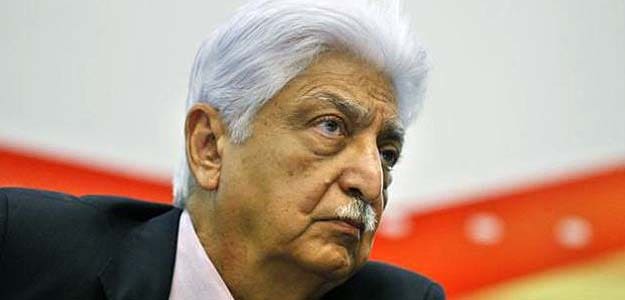 Referring to the issue related to Corporate Social Responsibility (CSR), which has been made mandatory by the new laws that govern companies, IT czar Azim Premji said philanthropy cannot be forced and it has to be spontaneous.

Premji, founder-Chairman of Wipro - India's third largest software services exporter, added however that efforts towards social good need to be "meaningful" and the government alone is not responsible for "social good".

"They are trying to force something. It should be spontaneous," Premji said while commenting on the issue of mandatory CSR during his address at the All India Management Association's (AIMA) 40th national convention here.


The billionaire philanthropist added that giving back to the society is important for the growth of a better world, but it should come from within.
Premji said the stipulation of spending 2 per cent of profits should not become a tax at a later stage.
Under the new Companies Act, 2013, all profitable firms with a sizable business will have to spend every year at least 2 per cent of three-year average profit on CSR works.
This would apply to companies with turnover of Rs 1,000 crore and more, or net worth of Rs 500 crore and more, or a net profit of Rs 5 crore and more.
The new rules, which would be applicable from fiscal 2014 -15, also require firms to set up a CSR committee of their board members, including at least one independent director.
However, Premji said: "If things have to change in the society then the involvement of the whole ecosystem is must. One cannot rely on government alone to do social good and one has to become a co-sharer of the goal and the outcome."
Outlining the key factors for making CSR successful, he emphasised on the need to define the purpose and scale of CSR activities and choose a focus area.
Premji, however, cautioned against making CSR a substitute for personal philanthropy. "There should be a distinction between a company activity which is CSR and personal activity that is philanthropy," he added.
Known for his business acumen as well as philanthropy, Premji said the company's and entrepreneur's responsibility to the society are two different issues. In 2010, Premji had donated 8.7 per cent from his
personal stock-holding in Wipro for philanthropy forming the endowment for the Azim Premji Foundation, a not-for-profit organisation set up in 2001. In February, he announced transfer of 295.5 million Wipro shares worth Rs 12,300 crore held by certain entities controlled by him to an irrevocable trust.