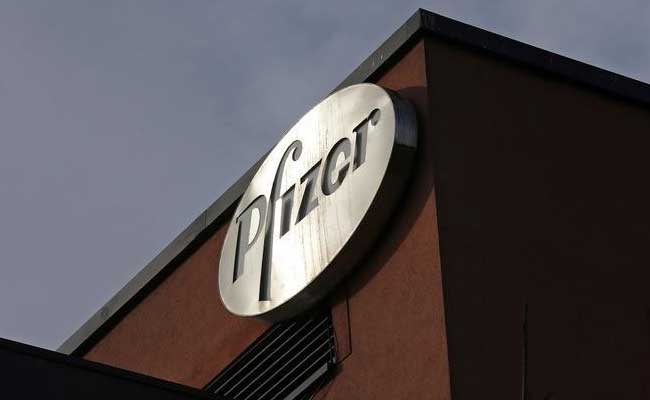 Shares in the Indian unit of US-based drugmaker Pfizer tumbled over 9 per cent on Monday after the government imposed a ban on codeine-based cough syrups, saying they posed a health risk.
Pfizer's India unit said in a statement it had stopped selling its Corex cough syrup that contains codeine, a narcotic. Another US-pharmaceutical giant Abbott Laboratories' India unit said it will comply with all legal requirements of the government order that bans more than 300 combination drugs in the country
The medicines, which are a combination of chlopheniramine maleate and codeine, were among 344 drug combinations India banned over the weekend after a government panel of experts found they had "no therapeutic justification."
The banned combinations had entered the market over the years based on approval from regulators of individual states, rather the central government, as legally required.
The decision on Corex is likely to hit Pfizer's revenue and profit. The brand brought in sales of about Rs 176 crore in the nine months ended December 2015, the company said in a statement.
Abbott's Phensedyl accounts for about a third of the Indian cough syrup market, and its sales are estimated to make up more than 3 per cent of the company's $1 billion India revenue.
Abbott India shares fell nearly 3 per cent before staging a recovery. Pfizer shares closed 9.34 per cent lower at Rs 1,748, while Abbott ended 0.7 per cent higher at Rs 4,884 as compared to 0.4 per cent gain in the broader markets.
Reuters reported last October that Indian regulators were privately pressuring drug firms to better police the selling of popular codeine-based cough syrups to tackle smuggling and addiction.
Doctors and health officials interviewed then had said that while drug abuse was a concern, the medicine was an effective cough suppressant.
Pfizer said it believed Corex had a "well-established efficacy and safety profile in India for more than 30 years" and that it was "exploring all possible options at its disposal."
The International Narcotics Control Board has billed the abuse of medicines containing narcotics and their smuggling from India among the "greatest drug-related challenges" facing South Asia.
Akun Sabharwal, the drugs controller for the state of Telangana, welcomed the ban on codeine-based cough syrups. His state last year detected an "illegal diversion" of Phensedyl worth Rs 57 crore, he said.
"We are happy this will stop the misuse of the medicine," Mr Sabharwal told Reuters.
© Thomson Reuters 2016