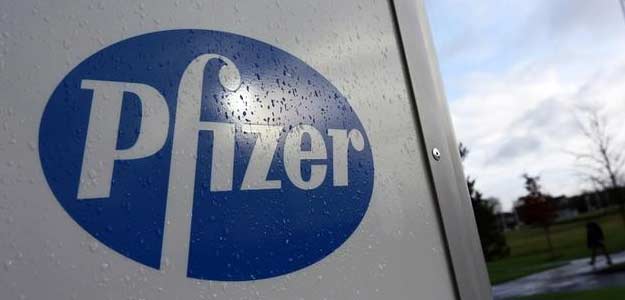 Pfizer shares closed lower for a second successive day on Tuesday following a ban on the drugmaker's Corex cough syrup. Pfizer shares, which sank 9 per cent yesterday, ended 3 per cent lower at Rs 1,705 today.
The stock had earlier gained as much as 3.5 per cent, reacting to the Delhi High Court's Monday evening decision to stay the ban on Corex. The court ruled that the government had not issued Pfizer a "show cause notice" before banning the medicine. The next hearing on Pfizer's plea is slated for March 21.
Pfizer said it had stopped Corex sales, a move that will hit the company's sales and profitability. The cough syrup had generated sales of Rs 176 crore in the nine months through December, the company said.
The ban on Pfizer's cough syrup was part of a wider notice issued by the government prohibiting the sale and manufacture of 344 combination drugs blacklisted by a panel of experts.
Shares of Abbott Pharmaceuticals, whose popular cough syrup Phensedyl has been hit by the ban, closed flat at Rs 4,870 after earlier falling sharply. Abbott's Phensedyl commands around a third of India's cough syrup market and makes up over 3 per cent of the company's $1 billion in revenue in India.
Abbott's writ petition against the ban will come up for hearing on Tuesday.
Meanwhile, Procter & Gamble Hygiene shares slipped 1 per cent to end at Rs 6,068 after the company
stopped manufacture and sale of its cough-and-cold medicine Vicks Action 500 Extra
with immediate effect.
The product is a fixed dose combination of paracetamol, phenylephrine and caffeine, which was banned by health ministry in a notice issued over the weekend, Procter & Gamble Hygiene and Health Care informed the stock exchange.
The healthcare sub-index on the BSE underperformed the broader markets today, falling 3 per cent as compared to 1 per cent dip in the Sensex.