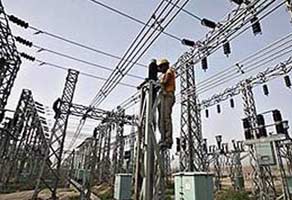 New Delhi
: State-run Power Finance Corp on Tuesday said its arm PFC Consulting Ltd has transferred three wholly-owned subsidiaries to Adani Power Ltd.
"PFC Consulting Limited has transferred on November 23, 2015, its three wholly-owned subsidiary companies to Adani Transmission Limited, the investing affiliate of Adani Power Limited, the successful bidder selected through tariff-based competitive bidding guidelines for transmission services, issued by Power Ministry," PFC said in a filing to the BSE.
These three firms are Sipat Transmission Limited, Chhattisgarh-WR Transmission Limited and Raipur-Rajnandgaon-Warora Transmission Limited.
Adani Power won these three transmission projects through a tariff-based competitive bidding process.