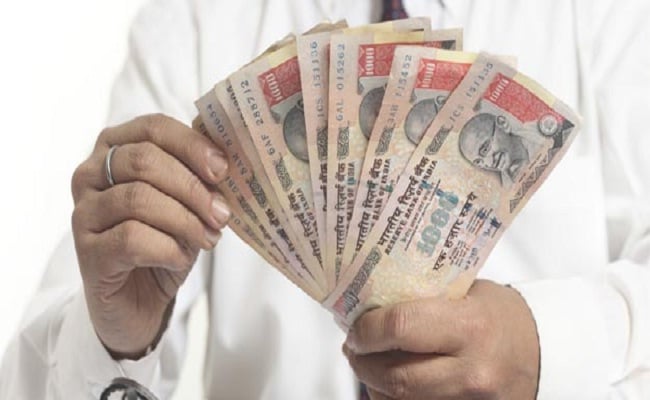 Highlights
A pact will be soon inked by PF body and the IT Ministry
It will help operationlise all 7.84 crore UANs issued to subscribers
As of now, 2.93 crore UANs have been activated by subscribers
New Delhi
: In order to provide online facilities like provident fund (PF) claim settlement and meeting of KYC (know your customer) norms to activate portable PF accounts, the Employees' Provident Fund Organisation (EPFO) will extend these to two lakh common service centres (CSCs).
Retirement fund body EPFO has decided to extend services like Aadhaar seeding with Universal Account Number (UAN), digital life certificate of pensioners, e-KYC-operated upload and update facility, UAN card-related and online claim service at two lakh CSCs of the IT Ministry.
The pact on this would be inked soon by EPFO and the IT Ministry which will eventually help the body operationlise all 7.84 crore UANs issued to subscribers.
According to data available on the EPFO website, as many as 2.93 crore UANs have been activated by subscribers, which are now portable for life. UAN account holders are not required to transfer their PF account on changing jobs.
EPFO has been grappling with the issue of slower activation of UAN accounts as members are required to do that online themselves. Since a large number of industrial workers are not tech savvy, they are not able to activate their UAN.
The extension of EPF service on two lakh CSCs will help technology challenged industrial workers to complete the e-KYC norms and activate their UANs. Besides they would be able to settle the pension and PF withdrawals claims eventually.
EPFO has planned to launch host of online services like settlement of PF and pension claims this fiscal year. But subscribers would be able to access these online services only after activation of their UAN accounts.
A senior government official said the decision was taken at the meeting of the Executive Committee, CBT (EPFO) held last week.
The services to be provided under the pact will be Aadhaar card seeding with UAN, digital life certificate of pensioners, eKYC operated upload and update facility, UAN card related service and online claim service, it added.
The meeting also decided on the issue of generation of multiple UANs for a single EPF member.
To consolidate multiple UANs, the member needs to apply for PF transfer from previous EPF account to the present EPF account, the official said.
"So a system has been developed to identify such cases where the PF transfer has been effected from one EPF account to another, both having different UANs attached to these EPF accounts," he explained.
All such identified UANs, from which transfers have been effected would be deactivated and old UAN would be blocked for further use, the official added.