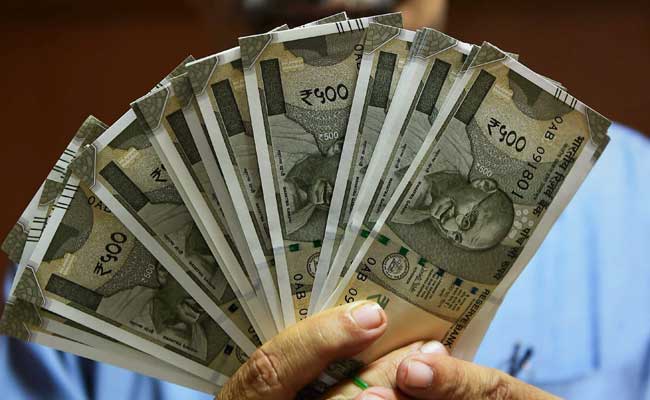 Highlights
Central Board of Trustees agrees on proposal for raising investments
EPFO raises investment limit in exchange traded funds by 5%
PF fund body to invest Rs 20,000 crore in equities this fiscal year
The Employees' Provident Fund Organisation (EPFO) will invest Rs 20,000 crore in ETFs or exchange-traded funds in the current fiscal year (2017-18) as it has decided to raise the investment limit. "Yesterday, the Employees Provident Fund Organisation Central Board of Trustees meeting held in Pune agreed on the proposal for raising ETF investments from 10 to 15 per cent of investible deposits. This year we are going to invest Rs 20,000 crore in ETF," Union Minister Bandaru Dattatreya told reporters in Hyderabad on Sunday, according to news agency Press Trust of India. An ETF is a security that tracks an asset class like stocks, bonds and commodities.
The Finance Ministry had earlier notified a new investment pattern for EPFO, allowing the provident fund body to invest a minimum of 5 per cent and up to 15 per cent of its funds in equity or equity-related schemes.
EPFO started investing up to 5 per cent of the investible deposits in exchange-traded funds in August 2015. In the first year (2015-16), Rs 6,577 crore was invested, which was increased to Rs 14,982 crore in 2016-17.
The return on investment in ETF was 13.72 per cent, Mr Dattatreya said, adding that Rs 234.86 crore was earned as dividend on the investment. "This is encouraging...seeing the returns the entire board also agreed to go ahead for 15 per cent. We are committed for more returns with safety of EPF funds," the minister added.
On the issue of raising the wage ceiling for coverage of employees under EPFO's social security net from the existing Rs 15,000 per month, Mr Dattatreya said, "It is under examination."
As of April 21 this year, an investment of Rs. 21,559 crore had been made with an absolute return of 11.5 per cent, the minister had said earlier.
Meanwhile, payments to EPFO beneficiaries will now be made through electronic or digital fund transfers.
Provident fund body EPFO had earlier this month said: "Ministry of Labour & Employment...has provided for electronic or digital fund transfer/payment of EPF benefits, pension disbursement and insurance claim. For this purpose, suitable amendments have been made in all the three social security schemes administered by EPFO." Such move is likely to benefit 4.5 crore EPF subscribers and around than 54 lakh pensioners, it had said.
EPFO runs three social security schemes: Employees Provident Fund Scheme, 1952, Employees Pension Scheme, 1995, and Employees Deposit Linked Insurance Scheme, 1976.
(With inputs from PTI)