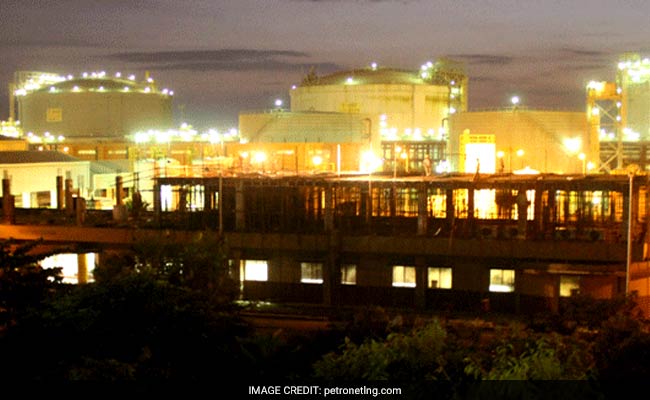 Shares of Petronet LNG surged as much as 7.3 per cent to hit intraday high of Rs 373.40 after the company reported highest-ever quarterly net profit in the September quarter on the back of record volumes of gas handled.
India's largest importer of liquefied gas said that its net profit in the second quarter of current financial year rose 82 per cent to Rs 459.56 crore on sales of Rs 6,338.51 crore. During the same quarter last year, Petronet LNG reported net profit of Rs 252.90 crore.
"We processed highest-ever natural gas of 189 trillion British thermal units in second quarter, up from 157 TBtus last year," Petronet LNG's CEO and managing director Prabhat Singh said.
The company completed expansion of its Dahej LNG import terminal in Gujarat to 15 million tonnes from previous 10 million tonnes. "Dahej handled 184 TBtus of imported gas as compared to 154 TBtus in Q2 of last year," he said.
LNG is natural gas super-cooled to turn it into liquid for ease of transporting in ships. This liquid fuel at the import terminal is first turned back into its gaseous stage, a process called regassification, before it is sent to consumer through pipelines.
As of 12:33 p.m., shares of Petronet LNG traded 5.32 per cent higher at Rs 366.25, outperforming the Nifty which was up 0.19 per cent.