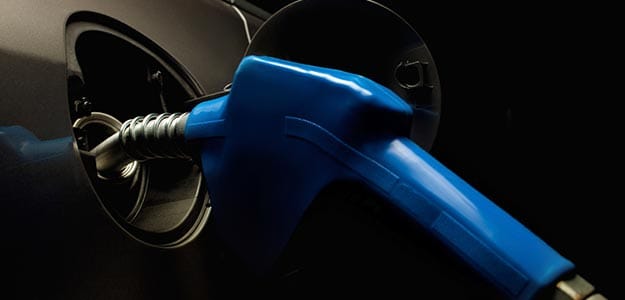 Highlights
Petrol price has been raised by Rs 3.07/litre in Delhi effective midnight
Diesel price has been hiked by Rs 1.90 per litre
Petrol in Delhi will cost Rs 59.68 now; diesel will cost Rs 48.33
Petrol price was on Wednesday raised by Rs 3.07 per litre, while diesel price was hiked by Rs 1.90 per litre in Delhi. The revised prices will be effective midnight.
After today's revision, a litre of petrol in Delhi will cost Rs 59.68, while diesel will retail at Rs 48.33/litre, said Indian Oil Corporation, the country's largest retailer. Petrol in Kolkata, Mumbai and Chennai will cost Rs 63.76, Rs 65.79 and Rs 59.13 a litre respectively.
In the previous revision on February 29, petrol prices were cut, though diesel was made more expensive. (
Read more
)
Petrol and diesel prices are deregulated in India, which means they are linked to market rates.
Oil prices in India are influenced by global rates as well as the exchange rate. Global crude prices have been on the rise ahead of a key meeting of oil producers next month that will discuss a proposal to freeze output.
The rupee, which had pulled back below 67 per dollar, has also lost ground. However, it closed higher at 67.22 per dollar today.
Consumers are still to get all the benefits from the sharp drop in international oil prices to a decade low as the government on five occasions since November has raised excise duty on the two fuels.
The five levy hikes add up to Rs 4.02 per litre on petrol and Rs 6.97 on diesel, handing the government Rs 17,000 crore as additional revenue.
State-owned fuel retailers IOC, Bharat Petroleum Corp (BPCL) and Hindustan Petroleum Corp Ltd (HPCL) revise rates of the fuels on the 1st and 16th of every month based on average oil price and foreign exchange rate in the preceding fortnight.
(With inputs from PTI)