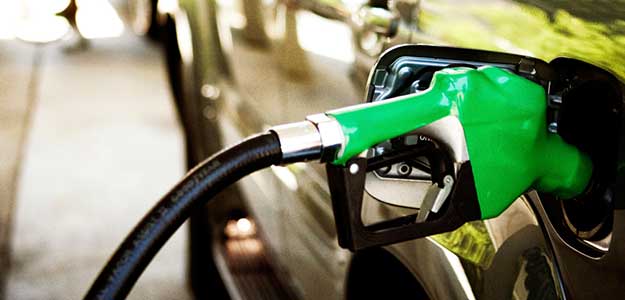 New Delhi
: Prices of petrol have been reduced 32 times and increased 21 times whereas diesel rates slashed 19 times and raised 28 times since April 1, 2013, Commerce Minister Nirmala Sitharaman said on Monday.
The prices of aviation turbine fuel (ATF), or jet fuel, petrol and diesel have been made market-determined by government since April, 2001, June 26, 2010 and October 19, 2014 respectively, Ms Sitharaman said in the Lok Sabha, replying on behalf of Petroleum Minister Dharmendra Pradhan.
"Since then, the public sector oil marketing companies (OMCs) take appropriate decision on pricing of these products in line with their international and other market conditions," she said during Question Hour.
Ms Sitharaman said the retail selling price (RSP) of petrol and diesel in the country are linked to their respective international prices and OMCs are at present applying the Trade Parity Pricing methodology to compute the RSP.
"Other cost elements in the RSP of petrol and diesel viz excise duty, BS-IV premium, marketing cost and margins etc. are specific costs which do not increase/decrease with the volatility in international prices of petrol and diesel."
"The element of excise duty which is specific in nature has been increased since November 2014. Most of the state governments have also increased VAT on petrol and diesel. After taking into account these factors, OMCs have passed on major portion of decrease in price to consumers of petrol and diesel," she said.
The minister said the effective prices of PDS kerosene and subsidised domestic LPG have not been increased since June 25, 2011.
Ms Sitharaman said the price of crude oil in the international market fluctuates depending on various factors including demand and supply.
Similarly, the requirement of crude oil imports for consumption of petro-products and fulfilling the needs of oil refineries is an interplay of several factors like success in new production of crude oil, blending of bio fuels, success in conservation efforts etc.
The public sector oil companies import crude oil on term and spot bases as per the prevalent crude import policy, she said.
The minister said the impression that PSU oil companies make profits when the international crude price falls was "really not right" as they could make just 1.34 per cent profit after tax in 2013-14 and 1.49 per cent in 2014-15.