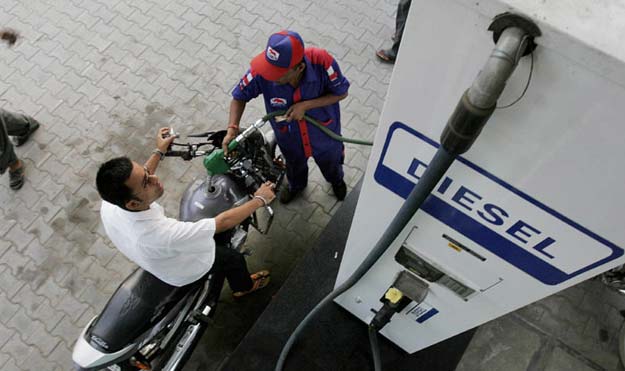 New Delhi:
Oil marketing companies are likely to reduce the price of petrol by around Rs 1.50 per litre and increase the price of diesel by 40-50 paise effective midnight tonight, according to sources.
Oil firms review the price of petrol every two weeks. While petrol is deregulated and the price is market determined, the government still controls the price of diesel, and allows only minor revisions.
The price of petrol was last revised on April 1, when it was reduced by 85 paise, while the price of diesel was last increased on March 23, by 45 paise.
The government had this January allowed oil companies to increase the price of diesel by 40-50 paisa per litre every month until the companies have wiped out the losses they incur from having to sell diesel at subsidised rates. Oil firms are currently losing around Rs. 6 on the sale of every litre of diesel.
Along with diesel, the government sells cooking gas (LPG) and kerosene at subsidized rates, and compensates the oil firms for selling the fuels at lower prices.
For the last financial year ending March 31, 2013, the under-recovery (losses) on the three products is estimated at Rs. 1,60,000 crore.