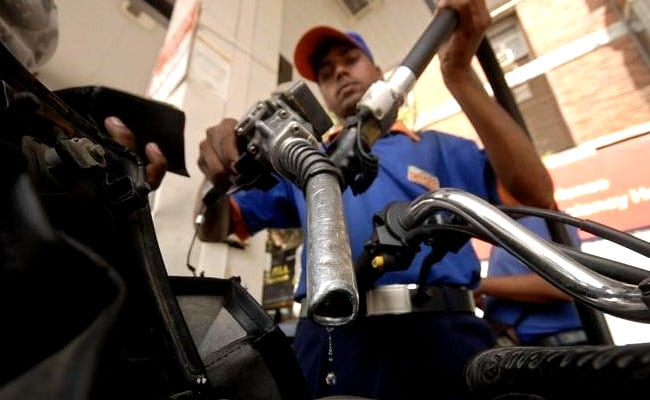 Petrol and diesel prices continued their upward trend on Friday, rising for 12th day in a row. While the price of petrol was only 17 paise less than Rs 78 per litre in Delhi, it was 35 paise away from Rs 86 per litre in Mumbai, according to data from Indian Oil Corporation. Diesel prices in Delhi and Mumbai were at Rs 68.75 per litre and Rs 73.20 per litre respectively. Petrol and diesel prices were at their all-time highs in some cities, such as Delhi and Mumbai. The government had hinted at steps in the coming days to
curb the soaring petrol and diesel rates
.
Here are five things to know about petrol and diesel prices today:
1. With effect from 6 am on Friday, May 25, petrol prices were at Rs 77.83 per litre in Delhi, Rs 80.47 per litre in Kolkata, Rs 85.65 per litre in Mumbai and Rs 80.80 per litre in Chennai, according to Indian Oil Corporation. Diesel prices were at Rs 68.75 a litre in Delhi, Rs 71.30 a litre in Kolkata, Rs 73.20 a litre in Mumbai and Rs 72.58 a litre in Chennai respectively. With Friday's hike, the overall hike in petrol prices was to the tune of Rs 3.15-3.37 per litre in the four metros since May 13 and in the range of Rs 2.67-3.02 a litre in case of diesel, according to IOC data. These hikes come after a 19-day hiatus when prices were kept steady.
Petrol price (in Rs. per litre)
Diesel price (in Rs. per litre)
25-May
24-May
13-May
25-May
24-May
13-May
Delhi
77.83
77.47
74.63
68.75
68.53
65.93
Kolkata
80.47
80.12
77.32
71.3
71.08
68.63
Mumbai
85.65
85.29
82.48
73.2
72.96
70.2
Chennai
80.8
80.42
77.43
72.58
72.35
69.56
(Source: iocl.com)
2. Oil Minister Dharmendra Pradhan said on Thursday the government was looking at both
short-term and long-term solutions
and was in discussion to find a resolution. "The Indian government will take the common man into consideration and come up with short-term and long-term solutions," he said.
(Also read:
Bringing Petrol, Diesel Under GST To Lower Prices: Maharashtra Chief Minister Devendra Fadnavis
)
3. "The long term solution is to bring all the petroleum products under goods and service tax that will rationalise the taxation structure," said Hindustan Petroleum Corporation chairman MK Surana.
4. Oil prices were near November 2014 highs after breaking through $80 for the first time in a few years earlier this month. Domestic petrol and diesel prices are broadly determined by crude oil and rupee-dollar forex rates. The rupee made some recovery against the US dollar on Thursday, but was only eight paise away from an 18-month low of 68.42 against the greenback registered recently.
(Also read:
Why crude oil prices are rising
)
5. India imports more than 80 per cent of its crude oil requirements. Fuel, however, is a huge source of revenue for the government. Government data shows the Finance Ministry raised
excise duty
on petrol and diesel nine times between November 2014 and February 2016. Excise duty was reduced only once in October 2017.
(With agency inputs)