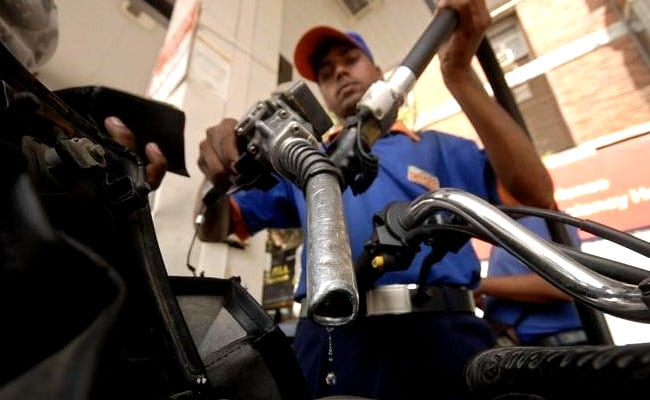 After over a month-long gap, petrol and diesel prices were raised again on Thursday. The fuel rates were revised upward today after a hiatus of 36 days, during which the petrol prices were slashed 22 times and the diesel prices on 18 occasions. The petrol prices on Thursday were hiked in the range of 16 to 17 paise in metro cities, while diesel in the range of 10-12 paise in the daily price revision. After the price revision, petrol prices now stand at Rs 75.71 in Delhi and at Rs 83.10 (where price came down by 2 paise) in Mumbai. In Kolkata and Chennai, petrol prices now stand at Rs 78.39 and Rs 78.57 per litre, respectively.
Diesel prices saw an upward trajectory and now stand at Rs 67.50 in Delhi where fuel cost was raised by 12 paise today. In Mumbai, diesel will cost retail consumers Rs 71.62 a litre after the price revision. In Kolkata and Chennai, diesel will be sold for Rs 70.05 and Rs 71.24 per litre.
State-run oil marketing companies Indian Oil (IOC), Bharat Petroleum (BPCL) and Hindustan Petroleum (HPCL) revise fuel prices on a daily basis with effect from 6 am. Petrol prices in Delhi are the lowest among all metro cities for lower sales tax or VAT (Value Added Tax).
The central government raised excise duty on petrol by Rs. 11.77 a litre and that on diesel by Rs. 13.47 a litre in nine instalments between November 2014 and January 2016 to shore up finances as global oil prices fell.
The last time when petrol, diesel prices were slashed across most cities was on June 26 when petrol price came down in the range of 14 to 18 paise, and diesel prices were cut in the range of 10-12 paise. The fuel prices have not risen since May 29 when the prices surged to record highs, then, on the back of high crude oil prices.