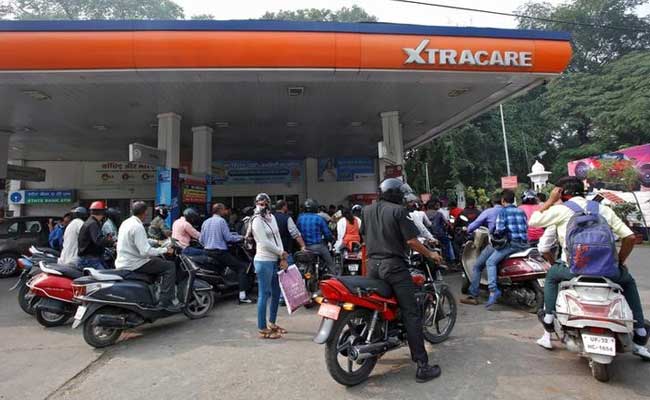 Highlights
Global fuel prices have fallen over the past fortnight
Petrol, diesel rate are now revised on a daily basis in five cities
Fuel bill could go down further, analysts say
Your visit to a fuel station to fill up petrol or diesel after the 15th of this month may leave you surprised: your bill might be less than you think. Global fuel prices have fallen over the past fortnight while the rupee has remained stable. Oil marketing companies like Indian Oil (IOC) and Hindustan Petroleum (HPCL) have already passed on the rate cut in five cities where petrol and diesel prices are now revised on a daily basis. For example, in Chandigarh, petrol and diesel prices are down over Rs 2 per litre so far this month.
Petrol and diesel prices in five cities - Chandigarh, Jamshedpur, Puducherry District, Udaipur and Vizag - are currently being revised daily on a pilot basis, effective May 1. This is aimed at aligning the rates with global crude prices, ending the practice of fortnightly revisions.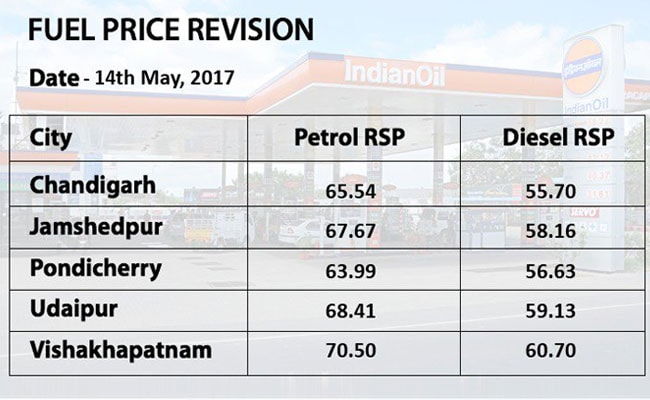 Source: Indian Oil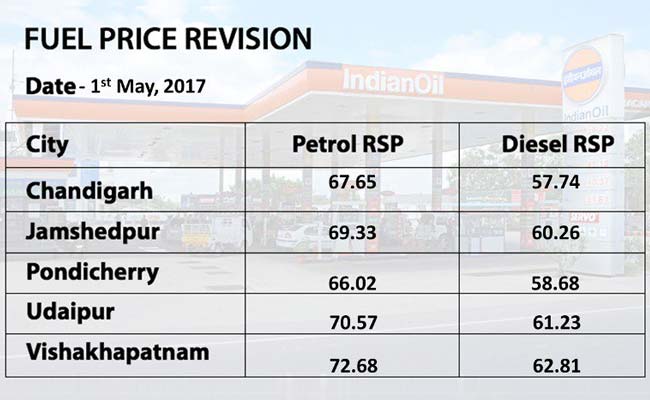 Source: Indian Oil
Your fuel petrol or diesel bill could go down further if forecast by some analysts on global oil prices comes true. "Our analysis of past few years (since 2011) indicate that oil prices in the second half are always lower than to the first half of that year. On an average, oil prices in H2 (second half) were around 6 per cent less than the H1 (first half) (though in 2016, H2 prices were 11 per cent lower than H1) since the last half decade," says a May 9 note from SBI's economic research team.
"Given the current trend in non-OPEC oil production, we believe that crude oil prices may dip below $45 level shortly or even lower than that. US crude production has risen by over 10 per cent since mid-2016 to 9.3 million barrels per day (bpd), close to the output of top producers like Russia and Saudi Arabia and is projected to reach 9.9 bps in 2018."
The easing of crude oil prices will have a positive effect not only on inflation but also India's GDP growth. "Past trends indicate that low oil prices lift global growth (and subsequently domestic growth) significantly. During 2003-2006, when average Brent crude was $47 per barrel, the global GDP growth was 5 per cent (average) and India's average growth was at 8.6 per cent," the note added.
"Along with the positive macro fundamentals [projection of normal monsoon, lower CAD (current account deficit), continued spectre of low inflation (RBI fears of higher imported inflation and higher global inflation may thus have a downside) accommodative monetary policy and fiscal discipline] we expect a better growth number in 2017 and 2018."