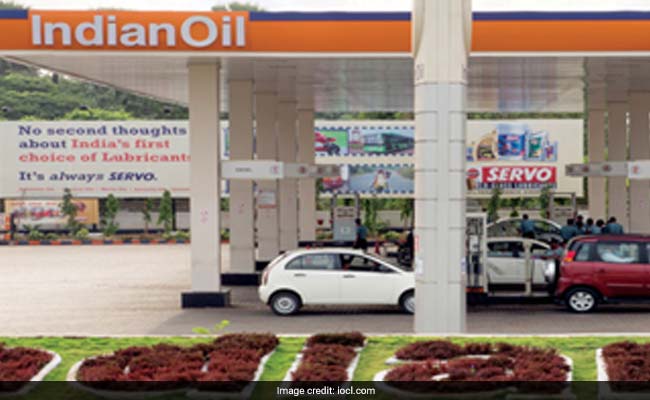 Mumbai: Shares in state-owned oil marketing companies slumped more than 20 per cent to multi-year lows on Friday, a day after the government announced a cut in fuel prices that is expected to hit the state and the oil marketers. The price cut sparked fears of the country going back toward the regulated regime where the prices of diesel and petrol were controlled by the government. Petrol prices were regulated until 2012, while diesel prices remained so until 2014.
The government on Thursday announced a 2.50 rupees-per-litre cut in the prices of gasoline and diesel to reduce the burden on the Indian masses from a sharp rise in crude oil prices and a weak local currency that have pushed prices at fuel pumps to all-time highs.
The price cut involved a reduction in excise duty of Rs 1.50 per litre by the government and a further cut of 1 rupee per litre by the state-owned oil marketing companies - Indian Oil Corp Ltd, Bharat Petroleum Corp Ltd and Hindustan Petroleum Corp Ltd.
"The current decision could have an impact on the margins of the OMCs although one has to wait and see what course the government takes with a further fall in rupee and rise in crude prices," said Gagan Dixit, a senior oil and gas analyst at Elara Capital in Mumbai.
The price cut also hurts private fuel marketers - Nayara Energy owned by Russian oil giant Rosneft which owns close to 5,000 fuel outlets in the country and Mukesh Ambani-owned Reliance Industries Ltd which owns 1,325 outlets as they would also be forced to sell fuel at a loss to compete with the state-owned companies.
Bombay Stock Exchange (BSE) oil and gas index was trading over 15 per cent lower at 10:53 am.
© Thomson Reuters 2018