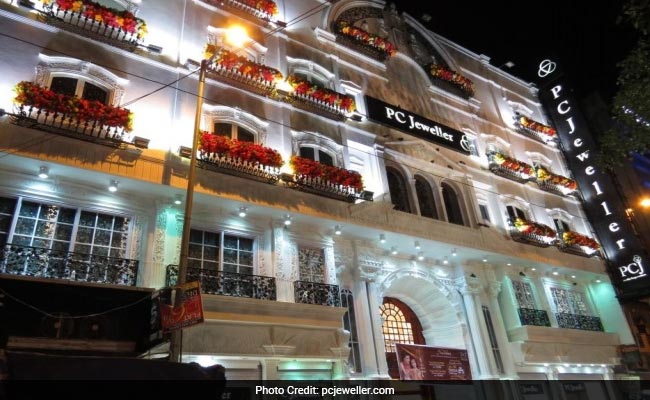 Highlights
PC Jeweller On April 29 announced intent for share buyback
PC Jeweller board to meet on May 25 to consider buyback proposal
PC Jeweller shares hit 52-week low of Rs 153.20 on Monday
PC Jeweller share
price
soared as much as 18 per cent on Monday, a day after the company announced its intent for a share buyback. PC Jeweller share price rose to hit an intraday high of Rs 209.70 on Monday, before giving up the gains in late morning deals. PC Jeweller shares have fallen sharply over the past few months. On January 16, 2018, the shares had hit a peak of Rs 600.65 on the BSE. Since then, the share price has come down around 72 per cent at current price.
Today, PC Jeweller shares had fallen to Rs 153.20 at their lowest point of the day, which was also a 52-week low.
In a filing to stock exchange BSE on April 29, PC Jeweller said its board of directors will meet on May 25 to "consider the proposal for buy back of fully paid-up equity shares of the Company".
Delhi-based PC Jeweller
also said the board will also take up the financial results for the January-March quarter as well as recommendation of dividend.
The board members, PC Jeweller said, will also consider recommendation of dividend on preference shares for the period from April 1, 2017 to September 1, 2017, and recommendation of dividend, if any, on equity shares for the financial year 2017-18.
"In view of the same in terms of the Company's "Code of Conduct to Regulate, Monitor and Report Trading by Insiders", the Trading Window for trading in the shares of the Company shall remain closed from April 30, 2018 to May 27, 2018 (both days inclusive)," PC Jeweller further said in its filing on Sunday.
At 11:26 am, PC Jeweller share price was Rs 11.30, or 6.35 per cent, lower at Rs 166.60 on the Bombay Stock Exchange. At that time, the benchmark index Sensex was trading over 200 points higher to trade above the 35,150 mark.
Established in 2005, PC Jeweller is the second largest listed jewellery retailer in India. The company is engaged in the business of manufacturing, sale and trading of
gold jewellery
, diamond studded jewellery and silver items.
PC Jeweller also provides a fine jewellery discovery platform - pcjeweller.com.