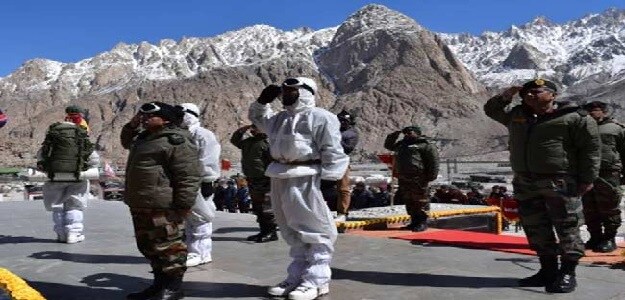 New Delhi:
The 7th Pay Commission on Thursday recommended more than doubling the 'Military Service Pay' to defence personnel, and suggested that Short Service Commissioned Officers should be allowed to exit the Armed Forces at any point in time between 7 and 10 years of service.
The Commission, which submitted its report to Finance Minister Arun Jaitley, also recommended a significant increase in 'Risk and Hardship Allowance'.
"The Military Service Pay (MSP), which is a compensation for the various aspects of military service, will be admissible to the Defence forces personnel only. As before, Military Service Pay will be payable to all ranks up to and inclusive of Brigadiers and their equivalents," the report said.
In case of 'Service Officers', the panel recommended to increase the MSP to Rs 15,500 from the present Rs 6,000, and in case of 'Nursing Officers' Rs 10,800 from Rs 4,200.
For JCO/ORs and 'Non Combatants (Enrolled) in the Air Force', the Commission has recommended increase of MSP to Rs 5,200 and Rs 3,600, respectively from the present Rs 2,000 and Rs 1,000.
On Short Service Commissioned Officers, the report said they will be allowed to exit the Armed Forces at any point in time between 7 and 10 years of service, with a terminal gratuity equivalent of 10.5 months of reckonable emoluments.
"They will further be entitled to a fully funded one year Executive Programme or a M.Tech. programme at a premier Institute," the report said.
The Commission has recommended abolishing 52 allowances altogether. Another 36 allowances have been abolished as separate identities, but subsumed either in an existing allowance or in newly proposed allowances.
"Allowances relating to Risk and Hardship will be governed by the newly proposed nine-cell Risk and Hardship Matrix, with one extra cell at the top, viz., RH-Max to include Siachen Allowance," the report said.
Siachen Allowance per month for Service Officers has been recommended at Rs 31,500 from the present Rs 21,000 and in case of JCO/ORs the hike proposed is Rs 21,000 from the current Rs 14,000.