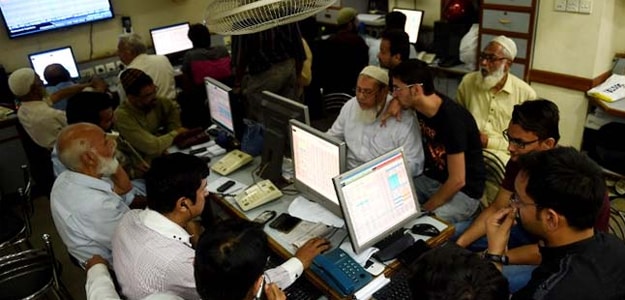 London:
Pakistan's stock exchange could see initial public offerings of power sector projects amounting to some $1 billion in 2017 and 2018, the bourse's managing director said on Monday.
He also said he also expected Pakistan to regain its stock index emerging market status this year.
Referring to IPOs in the power sector, Nadeem Naqvi told Reuters in an interview:
"The projects that have had financial close and are under construction now, the tendency is that - once they get commissioned - that is the time they come onto the market to restructure their debt-equity ratio, so about $1 billion will come in."
Index provider MSCI said in March it was seeking feedback from investor on reclassifying Pakistan stocks to emerging market status from its current frontier market status - a less liquid and riskier subset of stocks.
The decision to move Pakistan back to the emerging category - from which it was dropped in 2008 - is due in June 2016.
Naqvi said he expected Pakistan to regain its emerging market status soon, if not in June then in December, adding he expected to see money coming in from abroad in anticipation of the decision.
"We saw that in the case of Qatar or the United Arab Emirates, approximately $400 million came in within 6-8 months of the announcement, and the market there is relatively narrow," he said, speaking on the sidelines of a Renaissance Capital investment conference.
"Our market is much more broader, but given Pakistan's risk factor ... I will be very happy if we get about $200-250 million to come in - now this would be the initial arbitragers which would position themselves for the index flows."
Currently, around 30 percent of the freefloat listed on the country's stock exchange was held by international institutional portfolio investors, said Naqvi, adding this would inevitably rise once Pakistan was reclassified.
"Anywhere between 40-45 percent (of foreign ownership) would be a number I would be comfortable with, anything beyond that it becomes risky because the volatility will increase."
He also expects the market capitalisation, currently at $71 billion, to rise above $100 billion in the next five years, thanks to IPOs and share valuations.
"Pakistan's discount against emerging markets is huge, and I think we will be seeing a narrowing of that discount, so even though the global valuations are not going to expand, Pakistan's discount is going to narrow, and there we are going to see that in the market cap."
© Thomson Reuters 2016
(This story has not been edited by NDTV staff and is auto-generated from a syndicated feed.)