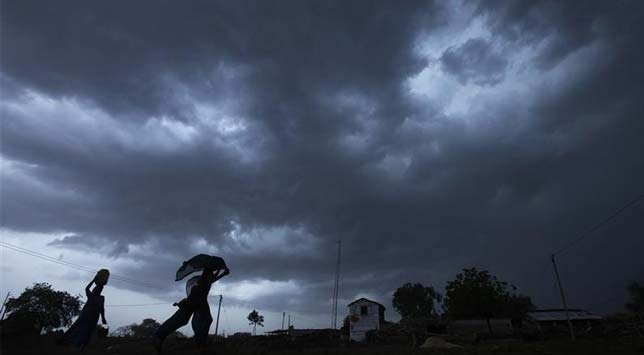 Highlights
India Inc was quick to hail the return of P Chidambaram as the Finance Minister, hoping that the architect of the 'dream budget' will put the economy on a higher growth path and expedite stalled economic reforms.
New York:
Palaniappan Chidambaram is India's new finance minister. This morning he will first go to the Ministry of Home Affairs, meet the officials he's worked with for the last three years and then, walk over to the Finance Ministry.
This will be Mr Chidambaram's third stint as Finance Minister. He first held the position in 1996 in the United Front government and later became finance minister in the United Progressive Alliance (UPA) government in 2004, led by Manmohan Singh, who is credited with India's first major round of economic reforms in 1991.
Along with Reserve Bank Governor D Subbarao, Mr Chidambaram's handling of the economy helped India avoid the worst of the global financial crisis that followed the late 2008 collapse of investment bank Lehman Brothers.
He is seen as a reform-oriented taskmaster and a market-friendly face and businesses and the stock market will likely be pleased to have him in the North Block, the stately New Delhi building that housed the Finance Ministry.
India Inc, which has been in a state of panic over the government's inability to move on crucial reforms, has hailed the return of Mr Chidambaram. There is hope that the architect of the "dream budget" will quickly draw a plan to put the economy on a higher growth path and expedite stalled economic reforms.
"He has a lot of experience of the Finance Ministry. Industry expects that he will bring back the growth momentum by urgently implementing the much-needed reforms," Ficci Secretary General Rajiv Kumar said on Tuesday.
CII President Adi Godrej too said the industry was looking forward to the new FM's help in the early implementation of all important reforms to bring back the economic growth on higher trajectory. And Assocham Secretary General D S Rawat said the industry was confident that Mr Chidambaram would introduce sound fiscal management. "He will create a conducive environment for the growth of industry developments," Mr Rawat said.
Former colleagues from the finance ministry recall Mr Chidambaram as having an eye for detail and as someone who can't be fooled. At the same time, an image of 'intellectual arrogance' has earned Mr Chidambaram many detractors.
The real opposition to his appointment though is expected in Parliament and outside from political opponents. The BJP-led Opposition has targeted Mr Chidambaram for what they allege is his role in the huge 2G spectrum scam. Mr Chidambaram was finance minister in 2008 when then Telecom Minister A Raja gave away spectrum as throwaway prices. Mr Raja spent over a year in jail and is now out on bail. Opposition parties insist that Mr Chidambaram had a role to play and have repeatedly boycotted him in Parliament demanding that he be removed. Mr Chidambaram's family has also come under scrutiny over a separate, controversial telecom deal involving Aircel and Maxis.
The Congressman is also battling allegations that election results were tampered with to ensure he won the Sivaganga seat in Tamil Nadu in 2009.
The Congress is acutely aware of the opposition to Mr Chidambaram and by handing him the crucial Finance portfolio, it has signalled that it backs its man to the hilt.
Prime Minister Manmohan Singh had taken temporary charge of the finance ministry after Pranab Mukherjee stepped down to run for the office of India's President. Mr Mukherjee's term as FM was marred by what is called the government's policy paralysis - it repeatedly gave in to political imperatives brought on by the demands of recalcitrant allies and important economic reforms were shelved. Among them FDI in insurance, pension, multi-brand retail, civil aviation, deregulation of fuel prices, Goods and Services Tax, and the Direct Taxes Code.
Shortly after the PM took over, he signaled that India might back away from moves that have rattled foreign investors, including efforts to retroactively tax overseas financial transactions involving Indian assets – such as telecom operator Vodafone's entry into India – and a controversial anti-tax avoidance law that sought to clamp down on foreign institutional investors. In a call that brought instant cheer to the markets, Mr Singh said, "Let us revive the animal spirits in the economy."
Mr Chidambaram's appointment is seen as being in consonance with that.
He has anything but an easy task ahead though, in the two years before the 2014 General Elections. Mr Chidambaram's first major challenge will be to address concerns over the rising fiscal deficit. The RBI on Tuesday clearly stated in its monetary policy statement that the government has to address the fiscal deficit situation and cut expenditure by putting a cap on subsidies.
In the first year of UPA-II, the fiscal deficit for FY2010 came in at 6.8 per cent, almost one percent less than the 7.8 per cent in fiscal 2009. Since then, it has been steadily downhill. The single largest blow to the country's finances has been the burgeoning fiscal deficit. In FY2012, it bloated to 5.9 per cent of gross domestic product, largely because of subsidy bills and welfare spending.
The deficit target for FY13 has been set at 5.1 per cent of GDP, but the RBI on Monday expressed apprehension that that number could be breached if the government did not take decisive policy action.
During Chidambaram's stint at the Finance Ministry in UPA-I, India posted GDP growth of 7.0, 9.5, 9.6, and 9.3 per cent in the first four years, effectively raising India's economic profile around the globe.
He moved out of the ministry in late 2008, shortly after the financial crisis that dragged India's growth rate down to 6.7 per cent. In contrast, GDP growth in the UPA's second term has been 8.4, 8.4 and 6.5 per cent in the past three fiscals, partially because of a global slowdown but also because of policy inaction.
India Inc will now watch closely to see what decisions Mr Chidambaram will take to boost growth in the economy, which in the March quarter slumped to a nine-year low of 5.3 per cent.
(with inputs from agencies)