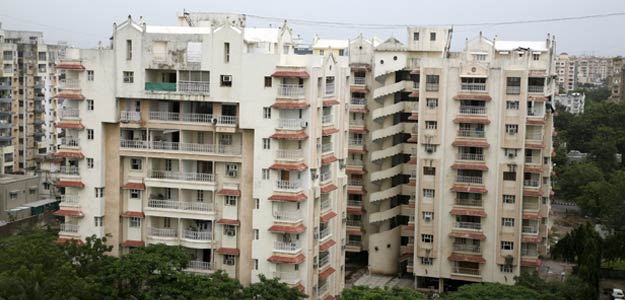 New Delhi: Over 7 lakh housing units remain unsold in eight major cities and it will take more than three years to exhaust the inventories, property consultant Knight Frank India said on Tuesday.

The national capital region (NCR) market had 1.9 lakh unsold homes as of June.

Residential market, which is facing a huge slowdown in demand for last 3-4 years, would "not see a recovery in the next six months", the consultant said in a statement.

Housing sales dropped by 19 per cent and new launches by 40 per cent during January-June 2015 in eight cities compared with the year-ago period.

These cities are Delhi-NCR, Mumbai, Bengaluru, Pune, Kolkata, Chennai, Hyderabad and Ahmedabad. "Current unsold inventory levels stand at over 7 lakh units; would take over 3 years to exhaust," said the consultant.

Knight Frank India CMD Shishir Baijal said: "Despite economic scenario strengthening, we are seeing no improvement in the residential market across the top eight cities. Going forward, we do not see any improvement until the end of 2015 in terms of sales."

Its chief economist & director, research Samantak Das said the Mumbai Metropolitan Region (MMR) has the maximum unsold inventories at 1.95 lakh units followed by Delhi-NCR 1.9 lakh homes.


He said the home launches have declined by 40 per cent to 95,400 units in the first half of 2015 compared with 1.6 lakh units in the same period last year.
Sales volume fell by 19 per cent to 1,10,300 units from 1,36,000 units during the period under review, Das added.
"We do not see recovery in housing market as demand is subdued and sales are slow. Sales are happening only where the price points are right and builder has good track record on project delivery," he said
"Lack of confidence of consumers in project completion is actually deterring them in taking a decision to buy homes," Das said, adding that price remain a concern in Mumbai market.
"There is total lack of confidence in the Delhi-NCR housing market," he observed.