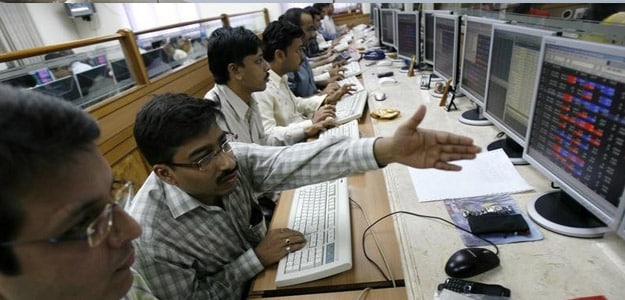 New Delhi:
More than half the companies that got listed on the bourses this year are trading well above the issue price so far.
According to an analysis of the performance of companies that got listed this year, as many as eight companies out of the total 14 are trading well above their issue prices, which are fixed after their initial public offers.
Some of the companies that are trading above their issue price include Navkar Corporation, Syngene International, PNC Infratech and VRL Logistics.
The shares of logistics company Navkar Corporation have surged 4.74 per cent to Rs 162.35 against its issue price of Rs 155.
Syngene International, the research arm of biotechnology major Biocon, gave a positive return of 29 per cent to Rs 322.70 compared to the issue price of Rs 250.
Similarly, shares of PNC Infratech gained 21.77 per cent over its issue price of Rs 378.
VRL Logistics' also climbed 93.26 per cent against its issue price of Rs 205.
Other companies that too gave positive response to investors are Ortel Communications, Inox Wind, Manpasand Beverages and Sadbhav Infrastructure Project.
In contrast, firms which are trading below their issue price are Adlabs Entertainment, MEP Infrastructure Developers, UFO Moviez, Power Mech Projects, Pennar Engineered Building Systems and Shree Pushkar Chemicals and Fertilisers.
Amid the stock market moving southwards, the BSE Sensex has lost 1,535.45 points or 5.58 per cent to 25,963.97 so far this year.
The index hit its one-year low level of 24,833.54 on September 8.
Market experts have attributed the reason for the recent fall in the stock market to global factors such as China slowdown.
"US Fed will conclude its policy meet today and give clarity on the much debated rate hike. Indian markets are shut today, but will react on Friday," said Rohit Gadia, Founder & CEO, CapitalVia Global Research Ltd.
After a quiet 2014, IPO market is buzzing again and since the beginning of the year, 14 firms have already tapped the initial share sale route to raise funds.
A total of six IPOs had hit the market in the entire 2014 and garnered just Rs 1,528 crore.