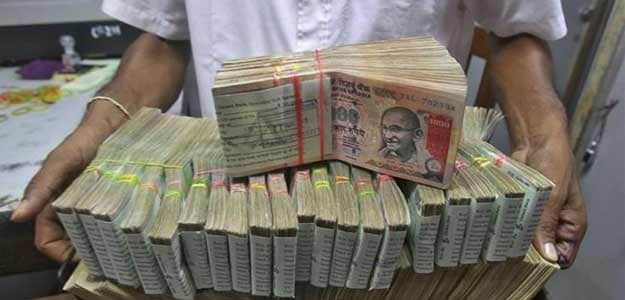 Not collecting receipts for a Rs 180 crore deposit for 20 days proved costly for a government department, which is now being investigated by the Central Bureau of Investigation for alleged lapses. Also, under investigation is state-run Oriental Bank of Commerce, one of India's 19 nationalized banks, which accepted the fixed deposit but did not issue receipts.
The fraud took place at one of the lender's Mumbai branch. The branch manager, who was not even authorised to accept such a large deposit, is now behind bars, while Oriental Bank is facing a forensic audit initiated by the finance ministry. (Read: OBC, Dena Bank to Undergo Forensic Audit)
Shares in Oriental Bank of Commerce fell over 5 per cent today. The stock was the top loser in the PSU banking sub-index on the National Stock Exchange.
Oriental Bank of Commerce Chairman SL Bansal told NDTV that a government department had remitted Rs 180 crore with the bank, but did not ask for a fixed deposit receipt (FDR) for 20 days. The branch manager allegedly told the depositor that he was negotiating the rate of interest with the top management, Mr Bansal added.
For any kind of deposits, the rate of interest on the day the money is received is applicable and banks cannot hold the money and negotiate the rate of interest, Mr Bansal clarified.
"When the alert came to us, we alerted all the banks where the money had flown and we could recover Rs 110 crore. The remaining Rs 70 crore is still to be recovered," Mr Bansal added.
The Mumbai branch, where the alleged fraud took place, was not authorized to accept bulk deposits, Mr Basal said. (Watch the full interview here)
"This is a one-off case and the branch manager is behind the bar," Mr Bansal added.
Last month, a similar case was unearthed at a Mumbai branch of another state-run lender Dena Bank. The CBI in July said it had found a Rs 250 crore scam involving the branch manager and a private person, who allegedly took loan using forged documents on behalf of seven private companies which had deposits with the Dena Bank.
Earlier this month, the CBI arrested Syndicate Bank Chairman Sudhir Kumar Jain over allegations of taking bribes to grant loan extensions to some companies. Syndicate Bank shares are down 12 per cent since the arrest of its chairman on August 2.
Mr Bansal today said it will be wrong to equate Oriental Bank with Syndicate Bank and also dismissed charges of questionable corporate governance standards."These types of mistakes happen and everybody has been taken to task," he said
State-run banks have seen a sharp selloff in August because of such scams. The PSU banking sub-index on the National Stock Exchange is down 8 per cent as compared to a 4 per cent rise in the 50-share Nifty since August 1.
Oriental Bank shares closed down 3.6 per cent at Rs 264.25. Dena Bank shares ended 5 per cent lower at Rs 60.10. Both stocks underperformed the broader Bank Nifty, which closed 0.3 per cent lower.