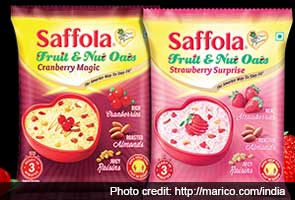 Mumbai: Foreign fund house Oppenheimer today offloaded more than 59 lakh shares of consumer products firm Marico Ltd for an estimated Rs 189.14 crore through the open market route.
As per bulk deal details with the BSE, Oppenheimer Funds Inc sold a total of 59.29 lakh shares of Marico.
Marico shares were sold at an average price of Rs 319.01 apiece, valuing the transaction at Rs 189.14 crore.
As on quarter ending September 2014, Oppenheimer Developing Markets Fund held 2.71 crore shares of Marico representing 4.20 per cent stake in the company.
Marico is one of India's leading consumer products companies operating in the beauty and wellness space.
The company's brands include Parachute, Saffola, Hair & Care, among others.
Shares of Marico rose 5.31 per cent to settle at Rs 333.90 apiece today on the BSE.