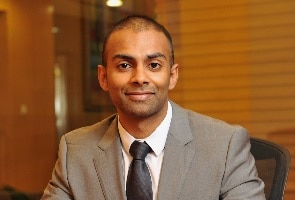 (Raghu Kumar is co-founder of RKSV)
It was 4 a.m. in Mumbai and I had an international flight to catch in three hours. Recalling my disastrous experiences with popular radio cabs in the city, I decided to try my luck with Uber, which I had used in the US.

After installing the app on my phone and entering my credit card details, I got a notification that the driver was on his way. Within 10 minutes, I was inside a BMW 5 Series. The ride was smooth and the driver was friendly. There was no haggling for fare at the end of the cab ride and there was no cash transaction. The car was clean, the driver spoke English and was borderline extra-courteous. It was almost too good to be true. That's when I got hooked on to Uber.

California-based Uber's business model is 100 per cent electronic and online based. Users cannot book a taxi over the phone or pay in cash. In fact, users are discouraged to tip the driver.


There is no need to worry if the driver is actually using the quickest route possible. Instead, users are notified about the charges at the time of booking. Information such as arrival time of cab and expected time to destination are shared beforehand. Users' credit card is charged immediately. A detailed email with all transaction details follows.
To avail Uber's services, users need to install the application on phone and add their credit card information. After verification, you are good to go. Users are not required to verify their details for future transactions.
However, Uber's days in India might be numbered after the Reserve Bank of India asked the company to comply with its regulations before October 31.
Online credit card transactions in India are complex and users are required to verify details every time they make a purchase. For example, each time you order something from Flipkart, you are taken to a payment gateway site, which requires you to verify yourself in multiple ways. Popular gateways include www.ebs.in and www.ccavenue.com.
Furthermore, credit card details are not stored with Flipkart. Instead, Flipkart only receives a transaction ID after a payment has been successfully processed.
Uber got around this regulatory measure by using its foreign-based payment gateway system. According to RBI, payments being made outside of India did not require a two-step verification for foreign-based companies. So, Uber routed the payment information to its foreign based gateway ensuring the credit card is properly processed (without requiring a PIN or a one-time password to be entered by the user everytime), and sent the payment to the driver.
In late July, the Association of Ratio Taxis (ART), however, complained to the RBI about Uber's supposed advantage. The apex bank didn't like the implications of not having a level-playing field for radio taxis (even though Uber was working within the confines of the law). Hence, it issued a circular saying "all transactions between Indian customers and Indian sellers need to be settled in the local currency, the rupee, and follow a two-step security procedure".
The RBI's clarification goes directly against Uber's business model, which is to allow payments only via credit cards with a one-step verification process.
Although nobody is doubting the good intentions behind the RBI's circular, which is ultimately aimed at creating a transparent playing field and cutting down on fraudulent transactions, the circular essentially forces all foreign-based firms doing business in India to rework their online payment models. This includes any foreign based firm that accepts credit card purchases through the internet.
International travel and hotel agencies, Google (which sells items online through a one-step verification system), and even Amazon (you can say goodbye to the popular one-touch purchase button) will be forced to re-work their payment processes.
The development goes against the government's efforts to attract more and more countries to setup shops to do business in India. Uber entered India and did something that was practically unheard of: it took an existing business model that works around the world and applied it to India. The icing on the cake was that it worked. Customers genuinely bought into its concept.
If Uber is kicked-out of India, it probably won't make a major dent to the company's bottom line; after all, it has 43 other countries to worry about. In fact, it's probably already setting up an exit strategy right now on how to leave India in a smooth manner.
By not allowing Uber to do business the way it does across the world, India is sending a powerful message to MNC's across the world: enter at your own discretion, because you can bet that your venture will never be a guaranteed a smooth ride.
Raghu Kumar is the co-founder of RKSV, a leading low-cost broking firm. The opinions expressed here are the personal opinions of the author. NDTV is not responsible for the accuracy, completeness, suitability or validity of any information given here. All information is provided on an as-is basis. The information, facts or opinions appearing on the blog do not reflect the views of NDTV and NDTV does not assume any responsibility or liability for the same.