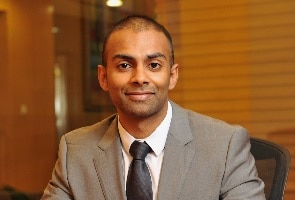 (Raghu Kumar is co-founder of RKSV)
I came across a fascinating discussion by one of the most powerful women in the world - PepsiCo's CEO Indra Nooyi. (Read story)

Ms Nooyi comes from a conservative background; for her to become the CEO of one of the world's most recognisable brands is not only a testimony to her extreme work ethic (she is known to sleep only four hours in the night), but also to her upbringing.

Coming back to the discussion, Ms Nooyi made the claim that "women cannot have it all". Being a mother, daughter, wife, etc. and leading a corporate life simply cannot be done without making compromises, she said.

From the example of when she got promoted to the board of directors at PepsiCo, 14 years ago and yet, when she came home late at night to deliver the news to her family, her mother asking her to go to the local store and fetch some milk; to the example of being unable to attend her daughters' parent teacher meetings, Ms Nooyi spoke in a refreshing tone that forced me to wonder- what are the implications of the work-life culture we live in? This is an issue that many of us professionals deal with on a daily basis.

One can make a very strong case that women have it worse than men, but the reality is that we all deal with it. The lines are getting blurred and we are all forced to confront the issue of balancing work and life.

Here's something that got me wondering on where our priorities lie between the two extremes. When was the last time you heard of the term 'life-work balance'? When I googled 'work-life balance', 4.8 million hits came up; when I did the same with 'life-work balance', a mere 2 lakh hits came up. Why the disparity?

Our culture has turned into one in which we tirelessly attempt to fit life into our work schedules, instead of scheduling work into life. And perhaps that is exactly where the problem lies.

In today's work-life culture, work dominates; that's the reason work comes before life in the term. The argument is everything, but work can be avoided.

When work calls and requires us to stay late, we have the luxury of postponing a social event, calling in a babysitter or a relative to take care of our kids, or simply avoiding the 'life' aspect altogether.


Ultimately, we are a product of our environment and culture. There is no doubt that the culture we live in requires us to put in longer hours at work, causing the natural consequence of less time outside of work.
The irony behind the concept of 'work-life balance', one that Ms Nooyi probably encapsulates better than anybody, is that those who truly enjoy their work are probably the ones most burdened with remorseless guilt.
As Ms Nooyi states, the only way to deal with the situation seems to be one in which you adopt "coping mechanisms". She says, "We pretend we can have it all...you have to cope. Because you die with guilt. You just die with guilt."
What the PepsiCo chief says is fascinating, and yet also slightly frightening. This is a clear instance where there seems to be no right and wrong answer to the problem at hand. While most would acknowledge that there does seem to be a problem, it's almost impossible to derive a clear-cut solution.
In the discussion, Ms Nooyi talks about coping quite a bit. You learn to cope and to move on. You need to constantly believe that all is well through the coping techniques. You simply cannot handle additional guilt that can affect your focus at work and your job performance, and ironically, your life as well.
And yet the true irony behind this entire issue is that the more you cope, the more you are only tricking yourself into believing that all is well. Because after all- coping is what we are naturally taught to do when we lose what we love.
Raghu Kumar is the co-founder of RKSV, a leading low-cost broking firm. The opinions expressed here are the personal opinions of the author. NDTV is not responsible for the accuracy, completeness, suitability or validity of any information given here. All information is provided on an as-is basis. The information, facts or opinions appearing on the blog do not reflect the views of NDTV and NDTV does not assume any responsibility or liability for the same.