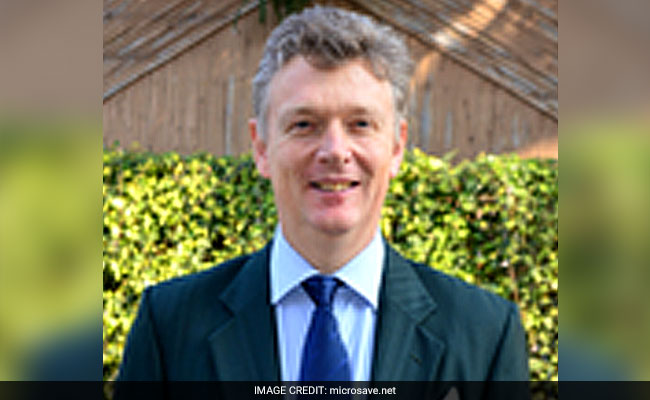 The RBI's latest operating guidelines for payments banks permit payments banks to "use KYC done by the promoter / promoter group entity", if it "is of the same quality as prescribed for a banking company". This will allow payments banks to leverage their existing telco customer base, and (where KYC has been done to prescribed standard) send out SMSs offering to open an account at the click of a button. Telco payments banks have hundreds of millions of customers that they can thus approach and activate almost instantaneously. For example, Airtel has 255 million customers - though what proportion of these have been subjected to banking quality KYC may be subject to discussion.
MicroSave's analysis already highlighted that telco-promoted payment banks have a range of operational advantages arising from the scope and scale of their operations and existing agent networks. Our analysis of the business case, with conservative estimates, concluded that a mid-sized telco payment bank should break even in Year Five. Importantly, the Earnings Before Interest, Taxes, Depreciation and Amortisation (EBITDA) margin grows rapidly from Year Five and is estimated to be 30-35 per cent by Year Eight. We estimate the total payback period will be around 8 years, and that the internal rate of return will be 12-15 per cent in the first 10 years.
The ability to source and open accounts basis shared KYC could significantly strengthen the profitability of telco Payments Banks by reducing the customer acquisition costs. It should also reduce friction in customer on-boarding, thus increasing the rates of uptake and account opening. However, to realise this opportunity, telco payment banks have to ensure that accounts opened in this manner do not fall dormant. This will require the telco payments banks (as all payments banks) to ensure that customers are given both a compelling value proposition and standards of service that build their trust and regular use of the accounts. MicroSave's work, in Bangladesh, Philippines, Uganda, and most recently India, has consistently shown that poor people struggle to understand and trust digital financial services (DFS). This not only reduces account holders' use of the service, but the attendant negative word of mouth also reduces uptake by those who have not yet registered and opened an account.
In the short run at least, the products offered by most payments banks will be broadly similar - differentiation will lie in the quality of service offered. This will be driven primarily by two factors: the underlying IT systems and the agent network in the field.
It is clear that most agent networks in India continue to operate sub-optimally. Despite important progress over the past two years, too many agents are poorly trained and inadequately monitored and supported. As a result many are demotivated to, and in some cases even incapable of, conducting transactions. This is particularly true in rural areas where the business case for being an agent for a bank is limited by the sparse flows of money in to and from the villages.
There is a pressing need for all banks to re-imagine the last mile of financial service delivery in India. To do this requires banks to:
Define quality of service standards;
Establish systems and fix accountability to ensure that agents meet these standards;
Remove implementation bottlenecks by leveraging the national digital infrastructure;
Roll out adequate geo-tagged and strategically located access points;
Enhance business viability for agents through enhanced commissions (particularly for the growing range of government payments);
Improve support to agents and customers by leveraging digital learning systems to enhance their financial capability;
Institute effective monitoring and supervision mechanisms for agents and their corporate agent network managers, and
Work alongside agents to promote outreach - agents are an integral part of the business outreach and a necessary first step towards a future cash-light banking environment
The success or failure of payments banks, and indeed the Government of India's push for financial inclusion and the digitisation of its payments, depends on the performance of agents. At the same time, a well-functioning agent system opens up a customer segment that remains under-served. It is a customer segment that has both a willingness to pay for services and an appetite for a range of financial services.
In today's agent network scenario in India, too many agents have already stopped offering services, leaving customers confused and unable to access their funds. MicroSave's assessment of PMJDY, conducted in December 2015, highlighted that 10% of agents contacted for interview were dormant at the time of the survey. Small wonder as The Helix Institute's 2015 Agent Network Accelerator survey concluded, "Agents earn a median of less than $2 a day which is lower than the UN defined poverty line", and that agent drop-out and dormancy was likely to increase if these income levels did not increase.
Agent dormancy, or inability to deliver service, has a corrosive effect on trust, which is the bedrock for any system of digital financial services. The poor quality and reliability of agent networks in India remains the Achilles' heel of the country's remarkable quest for financial inclusion - and the biggest challenge for payments banks.
(Graham A.N. Wright is Group Managing Director at MicroSave)
Disclaimer: The opinions expressed within this article are the personal opinions of the author. The facts and opinions appearing in the article do not reflect the views of NDTV and NDTV does not assume any responsibility or liability for the same.