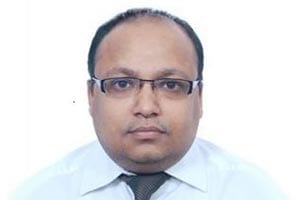 Come July and most of us are busy with filing our individual tax returns. Things have been different this year though. The income tax return (ITR) forms were initially notified in April 2015 and the forms had considerable addition to the reporting requirements like details of foreign travel and all Indian bank accounts along with closing balances. Given the complications that the additional reporting brought in with it, the Finance Minister put the tax return forms on hold to be reconsidered. Also, the due date for filing individual tax returns was extended to 31 August, 2015 as the forms were undergoing revision. The revised tax return forms have now been notified in June 2015.
While there has been an effort to simplify the tax return forms for individuals and Hindu undivided families (HUF) this year, before filling out any of the tax return forms, one has to have ready a few additional details such as:
Aadhaar card number (if available)
Passport number (if available)
Account number and IFSC for all active Indian bank accounts (i.e., excluding dormant accounts) held during the year
Form ITR-1
Form ITR-1, which can be used by those individuals or HUFs who have income only from salary, one house property and other sources had a limit of Rs 5,000 on the exempt income that could be reported. This limit has been done away with in the newly notified form ITR-1. This would be a blessing for those individuals who have exempt income like dividends or interest from NRE accounts in excess of Rs 5,000 as these individuals would have been otherwise required to file their tax returns in form ITR-2 only to report their exempt income. However, form ITR-1 cannot be used by those who have income from capital gains or business.
Form ITR-2A
A new tax return form, ITR-2A, has been introduced this year for individuals and HUFs in addition to the existing forms. This form is an amalgam of the forms ITR-1 and ITR-2. While the sources of income for which this form can be used are similar to that of form ITR-1, several limitations of form ITR-1 have been done away with in form ITR-2A. That is to say, even if one has income from more than one house property, winnings from a lottery or a horse race, agricultural income exceeding Rs 5,000 or loss under the head income from other sources, brought forward losses to be set off etc., one can file tax return in form ITR-2A unlike the earlier years where form ITR-2 had to be used.
Thus, form ITR-2A can be said to be an enhanced version of form ITR-1 and a simplified version of form ITR-2 which has been introduced with the intent to ease the process of filing of tax returns by individuals and HUFs.
Form ITR-2
A point to be noted is that, if an individual or HUF is a tax resident (other than not ordinarily resident) of India with income from any source outside India, irrespective of the head of income, tax return would be required to be filed in form ITR-2. Also, an individual or HUF who is a tax resident of India and holds a foreign asset is required to use form ITR-2 to report the foreign asset.
While there is additional information to be reported with regard to foreign assets, this year's forms have, in a welcome move, carved out an exception for expatriate individuals (non-Indian citizens) qualifying as tax residents in India. These individuals, who have come to India on employment, business or student visas and have subsequently turned into tax residents in India, are now not mandatorily required to report foreign assets held by them, if the assets -
did not generate any income in the relevant previous year; and
have been acquired while the individuals were non-residents in India
Last but not the least, the tax return forms are now condensed with the main form being around four-pages long and rest of the information being moved to individual schedules which are easy to navigate through and fill.
Based on the above, it is clear that the new forms have additional requirements which are not generalised and exceptions have been carved out. Needless to say, new forms ITR-2A and ITR 1 will be useful for the salaried class that does not have any income from capital gains or foreign sources.
Thus, the objective of the government to seek information in a prudent manner and simplifying the tax return forms for most of the assessees is evident. Hopefully, these simplified forms will help in increasing the compliance with tax return filing in India.
(Anand Dhelia is director-tax and regulatory services at EY)
Disclaimer: The opinions expressed within this article are the personal opinions of the author. The facts and opinions appearing in the article do not reflect the views of NDTV and NDTV does not assume any responsibility or liability for the same.