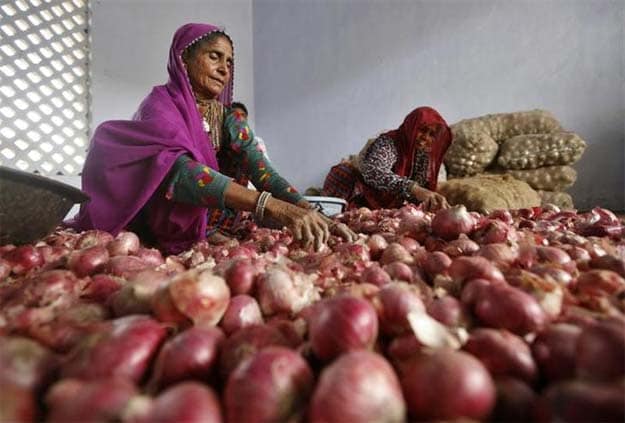 New Delhi:
In festive season, a big damper. Sharply higher food prices - driven by a 323 per cent jump in onion prices, an 89 per cent rise in vegetable prices and a 20 per cent increase in diesel prices - have pushed the wholesale price index, the most widely-watched indicator of inflation in India, to a seven-month high of 6.46 per cent in September from a year earlier.

That is sharply higher than August's level of 6.10 per cent and well above the 5 percent level that the Reserve Bank of India, or RBI, says, is acceptable. This is the fourth straight month that wholesale inflation has remained above the Reserve Bank of India's comfort zone and could add pressure on it to raise interest rates again.

The September wholesale inflation data has reinforced the case for a 25 basis points repo rate hike by the RBI, says A Prasanna, economist at ICICI Securities. The RBI's next policy review is scheduled for October 29.

In September, food articles inflation surged 18.4 percent while fuel price inflation jumped 10.08 percent. Supply disruptions following heavy rainfall in some parts of the country have driven up food prices, particularly vegetable prices, in recent months. A weak rupee, along with increase in fuel prices, has kept upward pressure on inflation. The July wholesale price index was upwards revised to 5.85 percent vs earlier estimate of 5.79 percent.


The retail inflation also remained at elevated levels. The consumer price inflation rose to 9.84 percent in September as compared to 9.52 percent in the previous month.
At its last policy review on September 20, the RBI's new governor Raghuram Rajan had surprised everyone by increasing its main lending rate by 0.25 percent and clearly signaled that the central bank's focus would be on bringing down inflation.