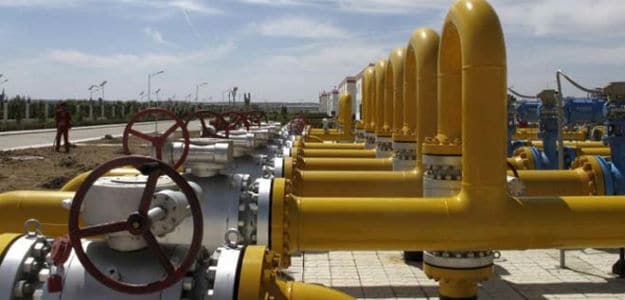 New Delhi:
Global rating agencies Moody's and S&P on Wednesday assigned low investment grade ratings to a US dollar bond issue of ONGC Videsh Ltd to fund its acquisition of 15 per cent stake in Russia's Vankor oilfield.
"Moody's Investors Service has assigned a Baa2 rating to the proposed foreign currency senior unsecured bonds to be issued by ONGC Videsh Vankorneft Pte Ltd (OVVPL), a wholly owned subsidiary of Oil and Natural Gas Corporation (ONGC)," the rating agency said in a statement.
S&P Global Ratings assigned its 'BBB-' long-term issue rating.
The state-owned firm will "unconditionally and irrevocably guarantee the notes," it said. "We consider the proposed notes as ONGC's debt obligation because the notes are issued by a 100 per cent-owned subsidiary set up to raise funds for ONGC."
ONGC Videsh, the overseas arm of ONGC, expects to use the proceeds of the proposed notes to refinance existing bridge loans incurred to acquire a 15 per cent stake in CJSC Vankorneft for USD 1.26 billion.
"The ratings outlook is stable," Moody's said. "The proposed foreign currency bonds are rated at the same level as ONGC's foreign currency issuer ratings because the bonds are unconditionally and irrevocably guaranteed by ONGC and the guarantee is pari passu to all senior unsecured obligations of ONGC."
S&P said the rating on ONGC reflects the company's strong competitive position as one of Asia's largest oil exploration and production companies with a long reserve life, stable production and good profitability.
However, ONGC's production is concentrated in India, particularly the Mumbai basin, and its expansion outside India is in higher-risk countries, it said adding the company is also exposed to negative government intervention, such as the sharing of oil subsidies.
Secured consolidated debt at ONGC accounted for about 4.3 per cent of its consolidated assets as of March 2016.
"Even though the guaranteed amount has been restricted to 109 per cent of the principal amount of the bonds outstanding, we view it as sufficient to cover the amounts due to bond holders.
"The restriction of a guarantee to a finite amount is driven by regulations in India, which do not allow open-ended guarantees for obligations of offshore subsidiaries, rather than an actual intention on ONGC's part to restrict its liability under the bonds," said Vikas Halan, Moody's Vice President and Senior Credit Officer.
Moody's said ONGC's issuer ratings incorporate expectation that the impact of declining oil prices on the company's cash flows will remain low, as the company benefits from a lowering of fuel subsidies, a reduction in taxes, and improved contributions from its downstream business.
While the company's cash flow from operations will decline and its credit metrics will weaken, ONGC's financial metrics will remain at a level that is within the tolerance levels for its current ratings, Halan said.
ONGC's retained cash flow (RCF) to debt was 63 per cent in the fiscal year ended March 31, 2016.
"Even if we incorporate the Vankor acquisition (including the 11 per cent stake yet to completed) we expect ONGC's RCF to debt ratio to remain in excess of 50 per cent over the next 12-18 months, a level that is well within our tolerance level for the company's Baa1 ratings," says Halan.
Moody's noted that ONGC's liquidity position is strong, with cash and cash equivalents of Rs 25,800 crore against debt of Rs 9,600 crore maturing over the next 12 months.
In addition, the company has access to other sources of liquidity on its balance sheet.
For instance, the company's investments in listed entities can realise at least Rs 8,000-10,000 crore without any disruption to its ongoing business.
"ONGC's Baa1 local currency issuer rating is constrained to within two notches of India's sovereign rating (Baa3 positive) and its Baa2 foreign currency issuer rating is constrained by the country ceiling for foreign currency bonds," Moody's said.
The stable ratings outlook reflects Moody's expectation that the company will continue to roll out its growth plan within the tolerance level of its current ratings.
"An upgrade of the company's local currency issuer ratings is unlikely in the next two to three years given the low oil price environment," Moody's said adding an upgrade of local currency ratings will require a combination of continued strength in financial metrics and an upgrade of the sovereign rating.
S&P said it expects ONGC to sustain its financial position amid the current oil price environment, with a debt- to-EBITDA ratio of 1.5x-1.7x and a ratio of funds from operations to debt of 35-40 pe cent for the fiscal years ending March 31, 2017 and 2018.
"At the same time, we expect the company to continue to pursue aggressive organic and inorganic investments along with dividend distributions," it said.
S&P said it continues to assess ONGC's stand-alone credit profile as 'a-'. "Our rating on the company is constrained by the sovereign credit rating on India (BBB-/Stable/A-3) on the basis of our view that ONGC could face extraordinary negative government intervention.
"Under our criteria for government-related entities, we believe there is a very high likelihood of extraordinary government support to the company," it added.