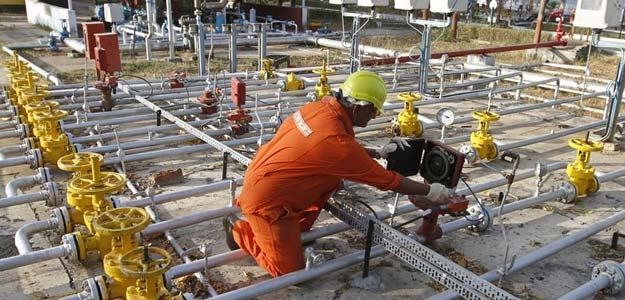 New Delhi: Oil and Natural Gas Corp (ONGC) will next week sign a deal to acquire stake in two Siberian oilfields during Russian President Vladimir Putin's visit to India.
ONGC Videsh Ltd, the overseas arm of state explorer, will sign a memorandum of understanding (MoU) for acquiring the stake in Vankor and Yurubcheno-Tokhomskoye fields, government officials said.
The MoU is part of Putin's energy engagement as he seeks to expand trade links with Asian nations to counter sanctions from the US and its allies.
Putin is set to arrive here on December 11.
Russia's biggest oil company Rosneft has offered to sell 10 per cent stake in the strategic Vankor oilfield in Siberia to OVL.
In September, Rosneft had sold 10 per cent stake in the Vankor cluster fields in northern Siberia to China's CNPC for about $1 billion.
Vankor is the largest field to have been discovered and brought into production in Russia in the last 25 years. As of January 1, 2014, the initial recoverable reserves in the Vankor field are estimated at 500 million tonnes of oil and condensate, and 182 billion cubic meters of gas.
Sources said OVL is doing due diligence on the proposal and will make an offer post that.
Vankor will reach peak output of 500,000 barrels per day or 25 million tonnes a year in 2019. The field, which has driven recent Russian output growth, pumped 435,000 bpd in September.
Russia is the world's top oil producer with current output of 10.5 million bpd but its key producing region - West Siberia - is maturing.
Besides Vankor, Rosneft has also made a proposal to OVL for joint development of Yurubcheno-Tokhomskoye oilfield in eastern Siberia.
The field is estimated to hold 991 million barrels of oil equivalent reserves and is planned to start production in 2017. Yurubcheno-Tokhomskoye will reach a production plateau of up to 5 million tonnes a year (100,000 barrels per day) in 2019.