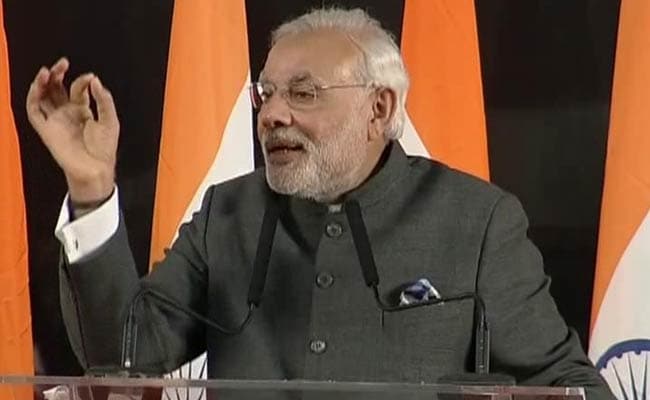 Money making in domestic stock markets was pretty easy for much of 2014 and early 2015. Investors who stuck to the "buy on dips" strategy invariably got richer as the Sensex and Nifty kept on rising on hopes that a stable government would deliver on the economy.
Indian markets ended 2014 on a high; the Sensex and Nifty were the best performing emerging market indices, bolstered by record inflows in to equities and debt. The latter also boosted the rupee, which outshone many other currencies.

But as all good things must come to an end, so has the rally in Indian markets, it seems. Interestingly, the "pause" in market rally comes at a time when Prime Minister Narendra Modi is gearing up to celebrate the first anniversary of his government.

The Sensex and Nifty are off 10 per cent from their peaks and there's a consensus that making money would gradually become difficult. According to Bank of America Merrill Lynch, the "hope trade" has been replaced with "show me trade".
Here's why the market mood has changed:

1) There is increasing realization that crucial reforms may not happen as quickly as earlier anticipated. Over the last 12 months, the government has taken a number of decisions to ensure faster project clearance and ease the complexity of doing business in the country. Diesel prices have been deregulated, FDI in several sectors has been liberalized further and new mining and coal bills have been passed, but two of the most important reforms - pertaining to GST and land reforms - remain stuck because of political opposition.
"Markets would now wait to see the impact of reforms undertaken so far on economic growth and earnings before re-rating further," said BofAML.

2) Investors also appreciate the view that India's problems are unique and an economic turnaround will take time. "The slowdown in India was not a typical business cycle and therefore the turnaround will be gradual and uneven and will end up taking a fair bit of time and effort," said Rajeev Malik, a Singapore-based economist with CLSA. Global brokerage Nomura says investors' expectations that Modi government would quickly jumpstart the investment cycle in six to nine months of assuming power were "unrealistically optimistic".

3) There's an increasing perception that "nothing is really changing on the ground". At least, that's what American investors told Bank of America Merrill Lynch analysts last week. This feeling of status quo should be attributed to slack demand, according to Crisil. Salary growth continues to be been muted, while rural incomes have come under pressure because of a number of factors. Nearly all consumer-facing sectors - auto, consumer durables and non-durables, food business, etc. are facing volume pressures. Home sales continue to be sluggish despite a drop in property prices in some markets.

4) Sluggish demand has pressured corporate earnings. According to BofAML, earnings growth in the quarter ended December 31, 2014 was the weakest in 20 quarters and the current quarter has been similar. Investors buy stocks with the hope of earnings expansion, so the muted growth in earnings has led to correction in stock prices. For earnings to recover, a recovery in the capex cycle and credit growth is needed, which is not visible at the moment, HSBC says.

5) Finally, the momentum in domestic stock markets has also been hampered because of the government's persistence with controversial tax demands on foreign investors, who have been the backbone of the rally over the last 18 months. Analysts are particularly worried with the government's approach on the Minimum Alternate Tax for FIIs, which according to BofAML has "reignited fears of harsh taxation rules". The result has been steady selling by foreign investors over the last month, which has led to the current weakness in equities.

The way ahead: According to Crisil, there is little that can be done to engineer a quick revival in demand. Private corporate investments will therefore likely pick up only in fiscal 2017, it added. According to BofAML, earnings recovery will be slow and back-ended, which means stock market returns could be flat over the next two quarters. Nomura says a meaningful pick-up in capex in the second half 2015-16 fiscal year or the beginning of 2016-17 is expected.
Domestic markets are likely to take a breather before the next up move starts, analysts say.