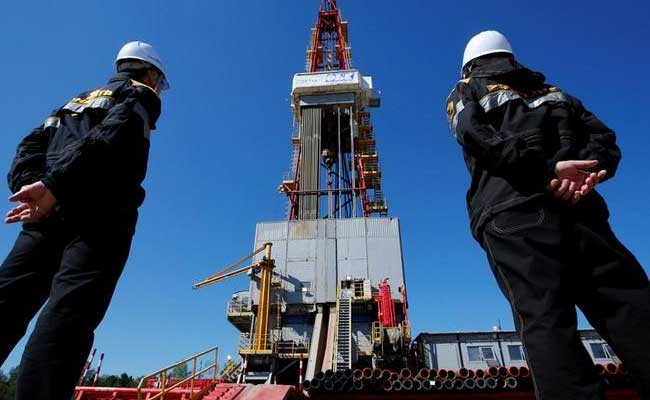 London
: Oil prices recovered above $50 per barrel on Thursday, bouncing back from the week's lows as the dollar weakened against major currencies.
The US dollar index fell as Treasury bond yields eased and investors eyed next week's Federal Reserve meeting. A weak dollar makes dollar-denominated oil less expensive for importing countries.
"A slightly weaker US dollar is supportive of oil prices," said Michael McCarthy, chief market strategist at CMC Markets.
Brent crude was up 50 cents at $53.50 a barrel by 1200 GMT (5:30 p.m. in India). US light crude was up 50 cents at $50.27 per barrel.
Both benchmarks have fallen more than $2 a barrel from highs reached on Monday when investors bought heavily in the wake of an agreement by the Organization of the Petroleum Exporting Countries and Russia to cut production to reduce a supply glut.
OPEC members and oil producers outside the group will meet again this weekend in Vienna to discuss details of last week's deal, which aims at an overall reduction in output of around 1.5 million barrels a day.
Some analysts have suggested promised output cuts may be insufficient to dent global oversupply and rebalance markets.
"Optimism over the OPEC cut decision has eroded a bit," said SEB chief commodities analyst Bjarne Schieldrop in Oslo.
"The devil will be in the details."
Stocks data on Wednesday provided little guidance on the state of the US oil market.
US crude oil inventories dropped 2.4 million barrels in the week to December 2, compared with analyst expectations for a draw of 1 million barrels.
But stocks at the Cushing, Oklahoma delivery hub for US crude futures increased by 3.8 million barrels, the most since 2009, according to the US Energy Information Administration (EIA).
© Thomson Reuters 2016