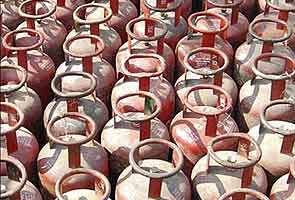 The Oil Ministry is likely to move the Cabinet Committee on Political Affairs (CCPA) soon with an expert panel's recommendations of raising kerosene price by Rs 4 per litre and cooking gas (LPG) rates by Rs 250 per cylinder.

The ministry is preparing a draft note for consideration of the CCPA on pricing of diesel, kerosene and LPG, official sources said.

Endorsing the monthly increases of 40-50 paise per litre in diesel price by the UPA government, the ministry is likely to propose that the revisions may continue till the current loss of Rs 3.40 per litre is fully bridged.

After the diesel subsidy is eliminated during the course of the year, the ministry wants the CCPA to authorise it to decontrol or free price of diesel as was done in case of petrol in June 2010.

Since its decontrol, the price of petrol is revised on the 1st and 16th of every month based on average cost in the previous fortnight. Barring a few exceptions, petrol prices have moved in tandem with cost since then.


Sources said the ministry wants the CCPA to consider recommendations of an expert panel headed by former Planning Commission member Kirit S Parikh.
The committee had in October last year recommended to the government that diesel prices should be hiked by Rs 5 per litre, kerosene by Rs 4 a litre and domestic LPG rates by Rs 250 per cylinder immediately to cut fuel subsidy bill by Rs 72,000 crore.
But as the monthly increases have led under-recoveries, or the difference between cost and retail price, falling below Rs 5, the ministry is unlikely to press for implementation of the panel's recommendation on diesel.
Besides diesel, state-owned oil firms at present lose Rs 33.07 a litre on kerosene sold through the public distribution system (PDS) and Rs 449.17 on LPG, they said.