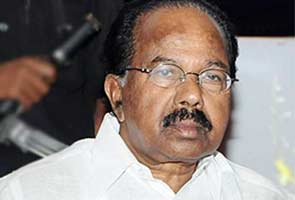 Oil Minister M Veerappa Moily has ordered that increases in gas prices, put on hold by the election authorities, be backdated to April 1, in a directive that has drawn criticism from a rival politician.

A price increase was to come into effect just days before India started voting in the polls that got underway on April 7 and run to May 12. But the Election Commission in March unexpectedly requested a deferral.

The Cabinet last year approved a formula linking prices of locally-produced gas to global benchmarks, which could have nearly doubled prices from the current $4.20 per million British thermal unit. A rise would benefit top producers Reliance Industries Ltd (RIL) and Oil & Natural Gas Corp (ONGC).

"When the proposal came to me, I rightly ordered that after the model code of conduct is lifted, (the) price may be announced for the quarter July-September and also for the quarter April-June, as per the approved guidelines by the Cabinet," Mr Moily said in a statement on Thursday.

The model code of conduct is a set of election rules that restricts government decisions that might unduly influence the country's 815 million voters.

Rival politician Gurudas Dasgupta, an opposition communist, wrote to the Election Commission urging it to ask the Oil Secretary to refrain from any retroactive price hike.


Leaders such as Mr Dasgupta and Arvind Kejriwal, head of the Aam Aadmi Party, say that the new prices are intended to unduly benefit RIL, controlled by the country's richest man, Mukesh Ambani.
Mr Moily and Reliance Industries deny the allegations.
Demand for gas in India far outstrips domestic supply, but the government has kept prices below global market levels for producers of fertilisers and electricity, deterring investment in domestic exploration and production.
India's main opposition Bharatiya Janata Party (BJP), widely expected to win the most seats in the election and oust Mr Moily's Congress party-led government, has said it would review the gas pricing formula if elected.
Copyright @ Thomson Reuters 2014