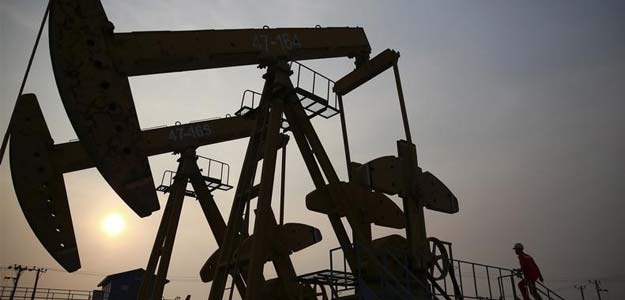 London
: Oil prices rose above $64 per barrel on Tuesday as higher seasonal demand in developed economies and expectations of falling US shale production reduced the impact of a large global supply overhang.
Brent for July delivery was up $1.67 at $64.36 a barrel at 1139 GMT (5:09 p.m. in India), having settled down 62 cents in the previous session.
Front-month US crude climbed $1.33 to $59.47 a barrel, after ending the previous session down 99 cents.
Demand for oil tends to increase in the summer months as drivers take to the roads for holidays in Europe and the United States. This has helped to lessen the impact of a growing glut in supply that has led to tankers storing oil at sea.
"There is currently seasonal demand for oil, so there is less of a build in crude oil stocks," said Olivier Jakob at Petromatrix in Zug, Switzerland. "But there is still too much oil for the rally to take hold."
Hopes of more economic stimulus in China after disappointing data from the world's second-biggest economy also provided some support for oil prices.
© Thomson Reuters 2015