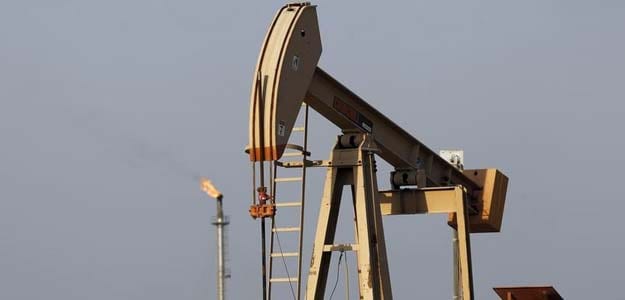 London: Oil edged above $60 per barrel on Friday as unrest in Libya cut supplies, offsetting a growing supply glut in top consumer the United States and weak imports by Japan.

Fighting in Libya has cut output there to 352,000 barrels a day, a state oil company spokesman said on Thursday, or about half November's average. This countered the US Department of Energy's (DOE) report showing a big stock-build.

"The fighting in Libya is starting to be more and more about a battle for the oil resources and this will not end well," said Olivier Jakob, analyst at Petromatrix in Zug, Switzerland. "The DOE statistics are bearish, Libya is bullish."

Brent crude was at $60.55 at 1015 GMT (3:45 p.m. in India), up 31 cents, while US crude added 55 cents at $56.39 in thin trade as many countries are still on Christmas holiday.

The market had come under pressure from Wednesday's DOE report, which showed a 7.3 million-barrel rise in crude inventories to their highest December level on record. Analysts had expected a seasonal decline.

Nonetheless, Brent still managed to close above $60, validating that psychological support level as the bottom of Brent's trading range of $60 to $70 for now, Mr Jakob said.


Crude imports by Japan, the world's fourth-biggest oil buyer, in November dropped 17.3 percent from a year earlier to 14.68 million kilolitres (3.08 million bpd), government data showed on Thursday.
However, there is not enough downward pressure to keep prices down, Singapore-based Phillip Futures said in a note.
"Prices seem adamant on staying above support levels and it seems they will hold for this festive season," it said. "We continue to attribute this to the short-covering at the end of the year."
Copyright @ Thomson Reuters 2014