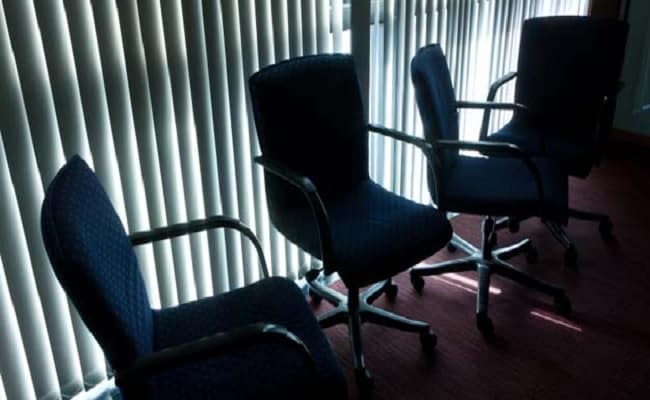 New Delhi
: Office space leasing in seven major cities touched a 10-quarter high of 11 million square feet during July-September with corporates remaining upbeat on their expansion plans, according to property consultant CBRE.
The office space absorption in seven cities - Delhi-NCR, Mumbai, Kolkata, Chennai, Bengaluru, Hyderabad and Pune - rose 14 per cent during July-September quarter compared with the year-ago period.
"The third quarter of the year continued to observe strong leasing activity with occupier demand for corporate real estate reaching a 10-quarter high of 11 million sq ft, recording a growth of 9 per cent on a q-o-q basis and 14 per cent on a y-o-y basis," CBRE said in its quarterly report on India Office Market.
The demand for office space was led by Bangalore (24 per cent), Hyderabad (17 per cent) and Mumbai (16 per cent), followed by Chennai (16 per cent) and Pune (13 per cent). In the first nine months of 2016, the overall prime office space absorption across the seven leading cities was about 28 million square feet.
"This increase in demand is an indication of an improvement in overall economic sentiment with both domestic and international corporates remaining upbeat on their entry/expansion strategies," CBRE said.
"The commercial real estate market in India continues to grow at a steady pace. Positive changes in policy and regulations have given a further boost to the sector," CBRE chairman (India and South East Asia) Anshuman Magazine said.
"The year 2015 was a record year with the segment witnessing the highest ever annual office absorption. With just a few months left till the end of the year, I am optimistic that this number will be met, if not surpassed," he added.
The national capital region (NCR), on the other hand, witnessed a drop of almost 50 per cent in office space take-up by corporate occupiers on a quarterly basis.
"This was largely because of a lack of available supply in the established micro-markets, coupled with the fact that new supply of office space lined up for completion was delayed to subsequent quarters," the report said.
IT/ITeS (IT-enabled services) firms continued to lead office transaction activity, accounting for about 54 per cent of the deal closures.
Besides the IT/ITeS sector, BFSI (banking, financial services and insurance) and engineering & manufacturing were the other sectors driving demand for office space. Both these sectors accounted for about 10-11 per cent share each in quarterly space absorption, mostly led by transactions closed in Mumbai and Chennai.
Meanwhile, office supply rose by about nine per cent on a quarterly basis and 29 per cent on a year-on-year basis.
Mumbai and Chennai together accounted for almost 65 per cent of the new supply completed during the quarter, followed by Kolkata (16 per cent).
This was the second quarter in the year in which Mumbai and Kolkata dominated supply additions across key cities.
In line with the trend observed during the previous few quarters, non-IT developments continued to lead supply with a share of more than 40 per cent of new space completed, followed by IT buildings that accounted for a share of about 30 per cent.
"India continues to be a key outsourcing location among global corporates and this is reflective in the steady growth in demand for prime office space. A recent trend that has been noted is the increase in demand for small to medium sized office space, not just in the metros but also in smaller cities," said Ram Chandnani, MD (transactions services) at CBRE South Asia.
Additionally, the increasing buzz around REITs (real estate investment trusts), better alignment of developers with compliances under the RERA Act (which also covers the commercial segment) and trends in the global outsourcing industry are also likely to impact the commercial real estate sector in the coming quarters, he added.