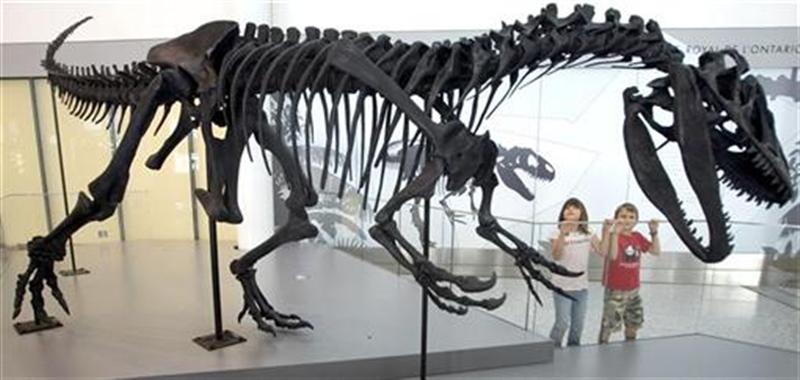 Highlights
If you missed our coverage, here are the top 10 stories of the day.
New Delhi:
United States President Barack Obama kicked off a firestorm in India after he expressed concerns on Sunday over the deteriorating investment climate in the country to endorse another 'wave' of economic reforms.
While not directly critical of the investment climate in India, the US President, who faces a tough re-election battle later this year in the midst of a huffing American economy, said many in the American business community – "one of the great champions of the US-India partnership" – have expressed concerns that the investment climate in India is deteriorating.
"They tell us it is still too hard to invest in India. In too many sectors, such as retail, India limits or prohibits the foreign investment that is necessary to create jobs in both our countries, and which is necessary for India to continue to grow," said President Obama.
He noted that "there appears to be a growing consensus in India that the time may be right for another wave of economic reforms to make India more competitive in the global economy."
He also reiterated that "as India makes the difficult reforms that are necessary, it will continue to have a partner in the United States", a relationship that previous heads of states in both countries have alluded to as being one between "natural allies"
However, President Obama declined to prescribe any solutions for India's economic travails. "It is not the place of the United States to tell other nations, including India, how to chart its economic future. That is for Indians to decide," he said.
Indeed, he lauded India for lifting millions out of poverty and commended its position as a driver of global economic growth.
"Indian innovation is an engine of the global economy. And even with the recent challenges, the Indian economy continues to grow at an impressive rate. The Indian people have displayed a remarkable capacity to meet India's challenges," he said.
Nonetheless, the political response in India was swift.
"Certain international lobbies like Vodafone are spreading this kind of a story and Obama was not properly informed about the things that are happening, particularly when India's economic fundamentals are strong," said Corporate Affairs Minister M Veerappa Moily on Monday.
He added that the perception of a deteriorating investment climate in India was not based on economic parameters, but on certain impressions of a few individuals, entrepreneurs and investors.
"That is also being removed," he said. "Once that perception is removed, I think in 2-3 months, we are back again with a kickstart to pick up the same speed as we had done in the last decade."
Montek Singh Ahluwalia, deputy chairman of the Planning Commission, said that "Many countries have been expressing concern over investment climate".
"We should take these factors into account," he said.
Others were less forgiving.
Mukhtar Abbas Naqvi, a vice president of the Bharatiya Janata Party, the country's largest opposition party, called the US President's remarks "laughable".
"That country is giving us a certificate on investment and economy when it itself is facing economic problems. We have to ensure our national interests on our own," he said.
The Communist Party of India (Marxist), an ally of the ruling United Progressive Alliance in its first term, reacted strongly, too. "They want to open up our economy and market on their terms. For this purpose they are creating this pressure...as it is, no one believes that under the present situation, there will be any sea change in the investment scenario world over," said party leader Nilotpal Basu.
Corporate India, however, took a more measured position.
"Obama's interview was diplomatic and measured," tweeted Anand Mahindra, chairman of the Mahindra group, one of India's largest conglomerates. "Rather than react with customary defensiveness we ought to treat it as the 'Voice of the Customer'."
Indeed, the US President's calls for economic reforms echo that of corporate leaders, both at home and abroad. The ruling United Progressive Alliance government, now in its second five-year term, has seen growth to below seven per cent. Gross domestic product growth for the fiscal year ending March 2012 came in at a paltry 6.5 per cent, lower than the expected 7-7.5 per cent and well below the 8.4 per cent of last year.
Other economic indicators have also been contributing to the overall gloom spread by a US economy that has faltered in its recovering, and a euro zone crisis that has affected the rest of the world.
The Indian rupee has fallen precipitously since the beginning of the current fiscal, reaching a lifetime low of 57.33 on June 22, and severely denting India's current account deficit. Inflation in June continued to be high at 7.23 per cent, making it unlikely that the RBI would cut interest rates. India Inc has been calling for more rate cuts, saying the high rate regime is hurting its ability to invest and create jobs.
Most of all, though, a series of recent economic policies and the lack of any meaningful second-generation reforms, have left investors cautious about India's long-term viability as an investment destination.
A controversial retrospective law introduced by former Finance Minister Pranab Mukherjee has now made it mandatory for all overseas deals involving Indian assets to come under the ambit of capital gains tax. The most high profile of such deals has been Vodafone Group's 2007 acquisition of Hutchison Essar's telecom operations; the Indian tax department is claiming about Rs 20,000 in tax, interest and penalties.
The Indian Supreme Court had earlier ruled in Vodafone's favour, but the amendment has made it all but certain that future deals – and a handful of earlier ones, too – will come under the tax scanner. Foreign investor, as a consequence, as waiting to see what the Prime Minister, who took charge of the Finance Ministry last month, will do about the new tax law
Similarly, a new law aimed at tightening tax loopholes in foreign investment flows, called the General Anti-Avoidance Rules (GAAR), has also left foreign institutional investors (FIIs) confused about whether the new law, which also aims to block black money from flowing back into the Indian financial system, would apply to them. The Prime Minister's Office (PMO) last week said it would shortly issue explanatory notes on the application of GAAR and that it would only come into effect starting April 203.
In the interview, Obama said that he and Primer Minister Manmohan Singh had agreed at the G20 summit that one of the best things they could do to get the global economy growing faster was to renew the focus on growth and job creation in their own countries.
"That's my priority in the US. Of course, one of the most effective ways we can create jobs is to continue expanding trade and investment, including between the US and India," the American President said.
Obama said the two countries need to keep strengthening the pillars of the long-term economic vitality and competitiveness, including the education of their people, science and technology, and the modern infrastructure that allows them to move goods and services faster.
At home, however, Obama has been running a campaign that often charges his Republican opponent Mitt Romney with outsourcing jobs during his time at the head of private equity firm Bain Capital, a charge the Massachusetts governor has denied.
Indeed, outsourcing of US has become a key US election theme, going as far back as 2004, when Democratic nominee John F. Kerrey had lambasted chief executives of American firms that outsourced jobs as 'Benedict Arnolds', a reference to an 18th century American general who switched to the British side during the Revolutionary war.
Saying that the global economy continued to face a number of challenges, Obama said one of the reasons why he valued the G20 was that it was the only place where leaders of the world's largest economies - developed and developing - can come together and address the economic challenges that affected everyone.
"In our global economy, we can't just have a few leaders of the most advanced economies making decisions that touch the lives of billions of people around the world," he said.
"That's why we made the G20 the leading forum for global economic decision-making, to give developing and emerging nations, like India, a larger voice. It's why we increased the role of India and other emerging economies in international financial institutions. These institutions are stronger because of India's active participation."
(With inputs from PTI)